The Antioch-Frontier Fellowship
We are incredibly excited for this unique partnership: the Antioch-Frontier Fellowship!
Antioch University's MFA in Creative Writing Program has partnered with us to offer an emerging poet (someone without an MFA in creative writing) a Fellowship opportunity to experience one of their amazing residencies. The Fellow will learn about Antioch's low-residency MFA Program and MFA programs in general, experience 10 days of intense learning and immersion that occur during a residency, and receive mentorship and community opportunities.
Fellowship Details
Because we know scheduling 10 days out of your life can be difficult, the winner will receive the opportunity to attend EITHER Antioch's Summer/Fall 2019 residency (6/13 to 6/21), or Winter/Spring 2020 residency (12/5 to 12/14).
The trip will be made at virtually no cost to the winner—the fellowship will cover travel expenses and lodging, plus a $1000 cash prize to help with any other costs.
While the experience is non-credit earning, the Fellow will engage with the residency as an authentic student, including the opportunities to:
· be included in a poetry workshop group and have their poetry workshopped with other students (4 meetings throughout the residency);
· attend all readings, seminars, and social events offered during the residency, including Antioch's new student orientation and closing conversation;
· deliver a reading at a Brown Bag reading during the residency;
· meet with Antioch MFA Program's Core Faculty in Poetry;
· receive a residency buddy who is a current Antioch MFA student (who will answer questions and help the Fellow during the residency as requested);
· apply to Antioch's MFA Program in the future with the possibility of receiving Antioch scholarship support.
Guidelines:
Submissions are open only to poets without an MFA
Only USA poets are eligible for this contest
Include a cover letter which explains why you would benefit from the Fellowship
Up to FOUR unpublished poems only
We accept simultaneous submissions but please notify us if your work is picked up elsewhere.
There is no line-limit: poems may be any length, any style, or any subject
Multiple submissions are allowed
Submission fee of $20
Deadline is February 15, 2019
Our editors and the faculty of Antioch will select the winner
2nd and 3rd place will receive publication and $300, $200 respectively
If you have any questions about submissions of any kind or would like to query a current submission, please visit our FAQ page https://www.frontierpoetry.com/faq/, or send an email to: contact (at) frontierpoetry (dot) com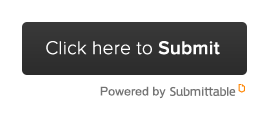 Although AWP does not endorse the ranking of creative writing programs, Antioch's MFA in Creative Writing Program typically appears in the top five of any list, from The Atlantic to Poets & Writers. Antioch's MFA Program pioneered the online component of low-residency creative writing education and offered the first low-residency MFA on the West Coast. Its graduates have published many books and won numerous awards. The Antioch MFA in Creative Writing Program is dedicated not only to the education of literary artists, but also to community engagement and the pursuit of social, economic, and environmental justice. Unique features include the MFA field study, the Art of Translation Seminar and Online Conference, and the Post-MFA Certificate in the Teaching of Creative Writing.
Note from our Editor, Joshua Roark
This partnership is a dream come true for me. My career as an editor and poet began at Antioch, where I completed my MFA. If not for Antioch's program, I would not be where I am today: a poet, an editor, an educator—I would not be engaged with the thriving and beautiful community of poets on our team, I would not get to encounter so many incredible human beings through our submissions, and I would not be able to give all of myself to a community that I never knew I so desperately wanted to be a part of.
The consideration of an MFA program is serious: financially, creatively, spiritually. I feel very humbled to get to help someone along this journey to a school and a program that I truly consider special. Thank you to each and every submitter—we see you, poet.
---
Note on what we look for:
We do not hold preference for any particular style or topic—we simply seek the best poem we can find. Send us work that is blister, that is color, that strikes hot the urge to live and be. For a sense of what we are looking for, read through our previously published poems or What We Look For. We warmly and sincerely invite all voices, and especially those that have been historically marginalized or under-heard to submit and partner with us.
We also highly encourage you to submit your poetry for free to our New Voices, open year-round. We pay our emerging NV poets $50 per poem, published every Friday. New Voices is the beating heart of Frontier, and we hope to read your work soon. Thank you so much for supporting the community of new and emerging poets.