The 2022 Nature & Place Prize
Closes September 15th, 2022 (Midnight PST) | Add to your calendar

Dear Poets,
In her urgent poem "Trilliums", the late Mary Oliver wanders through the natural world "listened to the earth-talk, the root-wrangle, the arguments of energy, the dreams lying just under the surface" as she obverses the trilliums in full bloom before eventually becoming the very flower of the poem's name. In our pursuit of gentleness, nostalgia, and a reimagining of 'home', Frontier Poetry is launching a new contest called "Nature and Place".
We're looking for poems rich and robust in language, technique, and form that pay homage to the natural world and all of the small marvels that occur in nature. We're also interested in poems that observe geography and the landscape of home. Frontier Poetry warmly encourages poets of all backgrounds, identities and ethnicities to submit. You're welcome here.
—I.S. Jones, Editor in Chief
About the Judge
Amaud Johnson was born and raised in Compton, California, educated at Howard University and Cornell University, Amaud Jamaul Johnson is the author of three poetry collections, Red Summer, DarktownFollies, and Imperial Liquor (Pitt Poetry Series, 2020). A former Wallace StegnerFellow in Poetry at Stanford, MacDowell Fellow, and Cave Canem Fellow, his honors include the Hurston/Wright Legacy Award, the Dorset Prize, and a Pushcart Prize. His work has appeared in Best American Poetry, American Poetry Review, The New York Times Magazine, Kenyon Review, Callaloo, Narrative Magazine, Crazyhorse, Indiana Review, The Southern Review, Harvard Review and elsewhere. His most recent collection was a finalist for the 2021 National Book Critics Circle Award and the 2021 UNT Rilke Prize
Guidelines
Submissions are open to all poets.
No identifying information in the submission document. Our diverse team of readers will read all submissions blind.
Unpublished poems only.
We accept simultaneous submissions but please notify us if your work is picked up elsewhere.
No more than three poems per submission. There is no line-limit. Poems may be any length, any style, or any subject.
Multiple submissions are allowed, but each new poem requires a new submission and fee.
Please include a brief cover letter with your publication history and about yourself.
International submissions are welcome.
Submission fee of $20.
If you have any questions about submissions of any kind or would like to query a current submission, please visit our FAQ page or send an email to: contact (at) frontierpoetry (dot) com
Included Unique Opportunities and Discount
As a thank you for your support for Frontier, we're able to offer these unique opportunities: The Poetry School is offering every submitter a 20% off discount code (average of $28 value) to one of their online courses! Head to their platform, find a course you're interested in, and use the code included in the confirmation message at checkout. The Writing Salon is offering every submitter a 10% off discount code on a writing class. Go to https://www.writingsalons.com/ to find a class and type in the code in the reply during checkout.
Editorial Feedback Option
This option costs $59 and will provide you with two pages of detailed and actionable feedback on a poem of your choice from the submission, including suggestions for future submissions. The $149 option will provide three letters from three different editors. Our guest editors are paid a significant portion of the fee (at EFA rates) and are all incredibly astute and professional poets.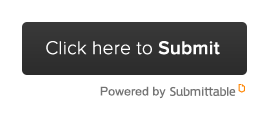 ---