Industry Prize
For this prize, we wanted to give our submitters a chance to be read by some of the most influential persons across our industry: a magazine editor, a director of a professional poetry organization, and a book editor. The three judges will collaborate to choose one winning poem, and two runner-ups. This year's panel includes:
Don Share, Editor of Poetry 
His most recent books are Wishbone (Black Sparrow), Union (Eyewear), and Bunting's Persia (Flood Editions); he has also edited a critical edition of Basil Bunting's poems published by Faber and Faber, a Times (London) Book of the Year, and is now editing Bunting's prose. His translations of Miguel Hernández, awarded the Times Literary Supplement Translation Prize and Premio Valle Inclán, were published in a revised and expanded edition by New York Review Books, and also appear in an earlier edition from Bloodaxe Books.  His other books include Seneca in English (Penguin Classics), Squandermania (Salt), and The Open Door: 100 Poems, 100 Years of POETRY Magazine (University of Chicago Press), co-edited with Christian Wiman, a sequel to which, Who Reads Poetry, was just published.  His work at Poetry has been recognized with three National Magazine Awards for editorial excellence from the American Society of Magazine Editors, and a CLMP (Community of Literary Magazines and Presses) "Firecracker" Award for Best Poetry Magazine.  He received a VIDA "VIDO" Award for his "contributions to American literature and literary community."
Nicole Sealey, Executive Director of Cave Canem
Born in St. Thomas, U.S.V.I. and raised in Apopka, Florida, Nicole Sealey is the author of Ordinary Beast, forthcoming from Ecco in fall 2017, and The Animal After Whom Other Animals Are Named, winner of the 2015 Drinking Gourd Chapbook Poetry Prize. Her other honors include an Elizabeth George Foundation Grant, the Stanley Kunitz Memorial Prize from The American Poetry Review, a Daniel Varoujan Award and the Poetry International Prize, as well as fellowships from CantoMundo, Cave Canem Foundation, Inc., MacDowell Colony and the Poetry Project. Sealey holds an MLA in Africana Studies from the University of South Florida and an MFA in creative writing from New York University.
Matthew Zapruder, Editor of Wave Books
Matthew is the author of four collections of poetry, most recently Come On All You Ghosts, a New York Times Notable Book of the Year, and Sun Bear, 2014, as well as Why Poetry, a book of prose, from Ecco Press/Harper Collins in August 2017. An Associate Professor in the MFA at Saint Mary's College of California, he is also editor at large at Wave Books, and from 2016-7 held the annually rotating position of Editor of the Poetry Column for the New York Times Magazine. He lives in Oakland, CA.
The winner of the Industry Prize will receive $3000 and publication on Frontier. The second and third place poems will win $200 and $100 respectively.The editors of Frontier will select the finalists from which the judges will make their decisions. Most exciting of all: the poems will be validated by a panel of leaders in our poetry community. 
Deadline: May 15
View the guidelines here.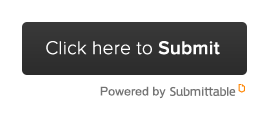 ---
Digital Chapbook Contest
Thank you to all of our submitters this year! The response has been overwhelming and we hope to have read all of your beautiful little books by the middle of June this year, if not before. We are doing our absolute best to get the results back to you folks.
Chapbooks are a huge milestone for emerging poets, and we're always looking forward to the Frontier Digital Chapbook Contest—where we get to find that one electric bundle of poems that rocks our world in less than 30 pages.
The winner of the FDCC will receive $2000 and publication of the free, downloadable chapbook on Frontier. Most exciting of all: the chapbook will also be distributed to tens of thousands of readers, influencers, editors, agents, and magazines through our newsletter. Don't underestimate the power of this reach to empower your career as a poet.
The editors of Frontier will select the winning chapbook.
---
Frontier Open: One Poem // $5000
In our pursuit to recognize today's best poets, we want to celebrate one outstanding piece of poetry, OPEN to all poets, with a $5000 award and publication.
Ten finalists will also receive $100 each and all winners will earn publication with Frontier Poetry. The Frontier staff will select the winners and finalists.
While we are a platform for new writers, this prize is meant to support the poetry community on the whole. We look forward to offering this annual prize where emerging and established poets are considered in equal measure.
Submissions accepted from poets at all stages of their career.
Contest Window: September 15 - November 15
2017 WINNER
2017 Finalists
"Say Nothing" by Chad Oness
"Speak" by Rachel Jorgensen
"Forgiveness" by Jessica Turney
"apparel" by Chaun Ballard
"Study Tour" by Amanda Hawkins
"Ila Sisi, Ila Sisi" by Bola Opaleke
"Watching a Ruined Dog Die in a Dream" by Mason Henderson
"Carrying Season" by Mackenzie Whitehead-Bust
"Ars Poetica in Blue" by Ebony Chinn
"Fall" by Regina Marie
---
Award for New Poets
Frontier Poetry staff will select the top fifteen submissions and honorable mentions, and the winning poems were selected by the guest judge. The winning poet will be awarded $2000 and publication on Frontier Poetry. Second and third place will win $300 & $200 respectively, as well as publication. The top fifteen finalists will also be recognized.
Submissions accepted from emerging poets only, with no more than two collections published.
Contest Window: July 15 - September 15
2017 WINNERS
First Place: "Souvenir" by Todd Smith
Second Place: "Love poem with a knife" by Kara Jackson
Third Place: "deciduous qween IV" by Matty Layne Glasgow
Honorable mentions: "Undone" by Brionne Janae; "the neighbor's house" by Benjamin Hertwig
Tyehimba Jess guest judged the 2017 contest. Jess's beautiful collection, Olio, won the 2017 Pulitzer Prize for Poetry. 
---
Note on what we look for:
We do not hold preference for any particular style or topic—we simply seek the best poem we can find. Send us work that is blister, that is color, that strikes hot the urge to live and be. For a sense of what we are looking for, read through our previously published poems or What We Look For. We warmly and sincerely invite all voices, and especially those that have been historically marginalized or under-heard to submit and partner with us.
We also highly encourage you to submit your poetry for free to our New Voices, open year-round. We pay our emerging NV poets $50 per poem, published every Friday. New Voices is the beating heart of Frontier, and we hope to read your work soon. Thank you so much for supporting the community of new and emerging poets.