The 2020 Award for New Poets // $3000 // Judged by Paige Lewis, Camonghne Felix, and Jake Skeets
Closes 9/20/20

We're excited to host our 2019 Frontier Award for New Poets! This award is for authors with no more than one full length collection at the time of submission.
A distinguished panel of emerging poets will guest judge the contest: Paige Lewis, Camonghne Felix, and Jake Skeets.
Frontier Poetry staff will select the top ten submissions, and the winning poem and honorable mentions will be selected by the panel of judges, to be announced in the fall. The winning poet will be awarded $3000 and publication on Frontier Poetry. Second and third place will win $300 & $200 respectively, as well as publication. The top ten finalists will also be recognized.​
We do not hold preference for any particular style or topic—we simply seek the best poem we can find. Send us work that is blister, that is color, that strikes hot the urge to live and be. We strongly invite poets from all communities and backgrounds. You, & your words, are welcome here.​
// Josh & the Frontier team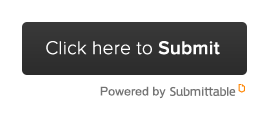 ---
New Voices

We are thrilled to offer significant payment to our partner poets: $50 per poem, up to $150. We are proud to be paying for published pieces but will be highly selective in our choices for publication.
We also warmly invite under-represented and marginalized voices to submit. Our aim is to be an accurate representation of the diversity of our beautiful community. Your voice is valued here.
Guidelines
Submissions are open to new and emerging poets only (no more than one full-length published work forthcoming at the time of submission. For information about self-published works and pieces published via personal or social media pages, please see our FAQ page below).
Show excellence in your craft. Bend language, experiment with visuality and form—lay your heart bare on the page. Our aim is to showcase writers who we believe will continue to produce great work. Send us only your best.
We accept simultaneous submissions—just please send us a note if your work is picked up elsewhere. (We want to say congrats!)
All submissions must be no more than 10 pages and no more than 5 poems.
We do not accept multiple submissions. Please submit all your poems in ONE document.
Please include a cover letter with your publication history.
Expect 8-12 weeks for a response.
To view a list of our most commonly asked questions regarding submitting to us, please see our FAQ page.
Submission Options
​New Voices Free – Always a free way to submit and we always pay for the work. We pay new poets $50/poem selected up to $150. Response time is 8-12 weeks.
Editorial Letter – If you're interested in knowing a little bit more about what we thought of your poem, utilize this option. When we've reviewed your piece we will include 1-2 pages of feedback on your poem including suggestions for revision, where it might be a good fit for publication, and other comments about ways it can be improved. It's our way of helping you to understand your work better and improve. There is a reading fee for this category.
Fast Response – It can be hard to wait to hear back, so we've developed a quicker turnaround time for writers who want to hear back within two weeks. There is a reading fee for this category.
Author's Rights
Frontier Poetry holds first publication rights for three months after publication. Authors agree not to publish, nor authorize or permit the publication of, any part of the material for three months following first publication. For reprints we ask for acknowledgement of its publication in Frontier Poetry first.
---
Types of Burns
Black Lives Matter. We must all do what we can, one individual choice at a time, to dismantle white supremacy—in our selves, our relationships, our communities, and our institutions. Frontier stands in unrelenting support of the protestors demanding change—we send you every prayer, every bit of energy we have. Stay safe and stay healthy and stay bold.
We have recently published the moving poem by Prince Bush, and he has generously allowed it to be an inspiration for a new series called Types of Burns, for Black voices who have something to say about this moment. This will be a temporary series, as we know that it can be counter-productive to apply separate lanes for necessary voices. Though we are very proud of our track record of publishing and lifting up BIPOC voices, we vow to do even better in the future.
Guidelines
The work may be in any genre, under 1500 words. This includes photography and performance.
Same rate as New Voices, $50.
The Series will run for 8 weeks beginning today, every Wednesday.
Black voices only.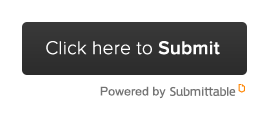 ---
&nbsp
Editorial Feedback for Proof of Donation for BLM Protests
Black Lives Matter and we must use our platform and station to do everything we can to change the violent anti-Blackness at the heart of our policing and justice systems.
As of 6/17/20, $4,007 has been shared with us through this project. Thank you so much, poets, for engaging with the community in such a positive way. Frontier and our sister journal Palette Poetry have each matched 50% of these funds and have donated $1000 each to the NAACPLDF and the Black Lives Matter Global Project. Though we can't continue to offer matching, please continue sharing with us your donations in return for free feedback!
Guidelines
Submit proof of a donation and we will give you 1-2 pages of editorial feedback on your poem.
The donation of $20 or more must be in support of the people on the ground, including bail funds, small business recovery, Black Lives Matter and other organizations.
We are gathering as many editors to help with this project as we can and should have your feedback back to you in 1-2 months.
If you are interested in helping to give feedback, please email Josh at josh@frontierpoetry.com.
Outside poets helping write letters so far: Frontier Poetry editors, Palette Poetry editors, Despy Boutris, Tyler Jacobs, Sherine Gilmour, Leela Srinivasan, Chris White, Kate Shannon, Laurie Kuntz, Tod Edgerton, Joylanda Jamison, Karen Arnold
Places to Donate
Other Appropriate National and Local Funds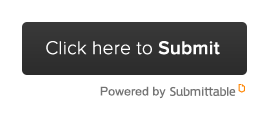 ---
&nbsp
Frontier New Voices Fellowship
The Frontier Fellowship exists to give opportunity and access to poets in the margins of our community. We're seeking emerging writers traditionally under represented by mainstream magazines and presses, in order to make that "breaking in" a little easier.
This category will always be free.
We will award a poet with the Frontier Fellowship: free access and enrollment in our editorial services (feedback, webinars & mentorship), multiple publications (original poetry and prose) in Frontier, participation in our editorial community, and introductions to agents and presses. We customize our fellowships to meet the needs of our chosen fellow: hours per month, number of publications, and publication involvement will vary based on our fellow's availability.
For the Fellow of 2018, we accepted applications from poets who are 50 or older and who do not have a full-length collection published or forthcoming at the time of submission. Susan Yanos was our 2018 Fellow.
For the Fellow of 2019, we accepted applications from poets who are from native nations and/or identify as an indigenous writer. Moira J. is our 2019 Fellow.
For the Fellow of 2020, we are excited to have

Dujie Tahat represent new voices in poetry.