2017 Frontier Open
OPEN to all poets // $5000 award and publication. Click here to learn more.
---
New Voices
Submissions to Frontier are open year round to any new or emerging poet who has not published more than one full-length poetry collection. Authors with story collections and chapbooks are welcome to submit. We accept simultaneous and multiple submissions but ask that you inform us immediately if your poem is accepted elsewhere. We pay authors $50 per poem up to $150 and do not charge submission fees, but are highly selective. To read previously published poems, or to submit your poetry, please see our Poetry page. You can also submit below.
Poetry submissions are open to new and emerging writers

(poets with more than one full-length published work forthcoming at the time of submission).
Our only requirement is that you

show excellence in your craft

. Bend language, experiment with visuality and form—lay your heart bare on the page. But please, send us polished work. Our aim is to showcase writers who we believe will continue to produce great work. Send us only your best.

We accept simultaneous submissions

but please notify us if your work is picked up elsewhere.
All submissions must be

10 pages // 5 poems or less

.
We do not accept multiple submissions.

Please submit all your poems in ONE document

.
Please include a cover letter with your publication history
Expect 8-12 weeks for a response
We also sincerely & warmly invite under-represented and marginalized voices to submit. As a platform, we take seriously our responsibility to accurately reflect the diversity of our beautiful community.
If you have any questions about submissions of any kind or would like to query a current submission, please send an email to: contact (at) frontierpoetry (dot) com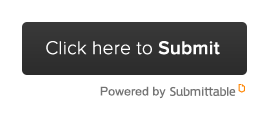 Submission Categories
​Poetry Submissions Free – Always a free way to submit and we always pay for the work. We pay new poets $50/poem selected up to $150. Response time is 8-12 weeks.
Feedback Letter (Currently Closed) – If you're interested in knowing a little bit more about what we thought of your poem, utilize this option. When we've reviewed your piece we will include 1-2 pages of feedback on your poem including suggestions for revision, where it might be a good fit for publication, and other comments about ways it can be improved. It's our way of helping you to understand your work better... and improve. There is a reading fee for this category.
Fast Response – It can be hard to wait to hear back, so we've developed a quicker turnaround time for writers who want to hear back within two weeks. There is a reading fee for this category.
Author's Rights
Frontier Poetry holds first publication rights for three months after publication. Authors agree not to publish, nor authorize or permit the publication of, any part of the material for three months following first publication. For reprints we ask for acknowledgement of its publication in Frontier Poetry first.