The Global Poetry Prize

Closes November 15th.
The moment when poets meet poets, across oceans and cultures and continents, drives our team at Frontier. The magic of that meeting is our heart, the very meaning of our name. With the Global Poetry Prize, we're seeking to make specific and deliberate space for our community that stretches beyond the borders of the United States. This year, we're focusing on three distinct regions: South Asia, Africa, and Europe.
Our team will choose ten finalists to represent each region to send to the three individual judges, and they will select each select a winner to represent their region. These winners will receive $1000 and publication on Frontier Poetry. Every poem submitted will also be considered for publication.
Submissions are open to poets who identify as having significant or deeply rooted connections to the region they seek to represent (i.e. including family/cultural ties). You do not have to currently reside in the location. We welcome writers who have complicated identities and histories, but we will not choose writers who would be tourists in the region they wish to represent.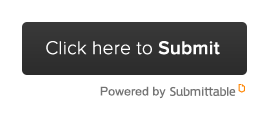 ---
New Voices

Always open. Always free.
We are thrilled to offer significant payment to our partner poets: $50 per poem, up to $150. We are proud to be paying for published pieces but will be highly selective in our choices for publication.
We also warmly invite under-represented and marginalized voices to submit. Our aim is to be an accurate representation of the diversity of our beautiful community. Your voice is valued here.
Guidelines
Submissions are open to new and emerging poets only (no more than one full-length published work forthcoming at the time of submission. For information about self-published works and pieces published via personal or social media pages, please see our FAQ page below).
Show excellence in your craft. Bend language, experiment with visuality and form—lay your heart bare on the page. Our aim is to showcase writers who we believe will continue to produce great work. Send us only your best.
We accept simultaneous submissions—just please send us a note if your work is picked up elsewhere. (We want to say congrats!)
All submissions must be no more than 10 pages and no more than 5 poems.
We do not accept multiple submissions. Please submit all your poems in ONE document.
Please include a cover letter with your publication history.
Expect 8-12 weeks for a response.
To view a list of our most commonly asked questions regarding submitting to us, please see our FAQ page.
Submission Options
​New Voices Free – Always a free way to submit and we always pay for the work. We pay new poets $50/poem selected up to $150. Response time is 8-12 weeks.
Editorial Letter – If you're interested in knowing a little bit more about what we thought of your poem, utilize this option. When we've reviewed your piece we will include 1-2 pages of feedback on your poem including suggestions for revision, where it might be a good fit for publication, and other comments about ways it can be improved. It's our way of helping you to understand your work better and improve. Our editors are paid a significant portion of the fee, to meet the rates the Editorial Freelance Association recommends for developmental editing.
Fast Response – It can be hard to wait to hear back, so we've developed a quicker turnaround time for writers who want to hear back within two weeks. There is a reading fee for this category.
Free Fast Response for BIPOC– Our quick turnaround option offered for free to BIPOC authors.
Author's Rights
Frontier Poetry holds first publication rights for three months after publication. Authors agree not to publish, nor authorize or permit the publication of, any part of the material for three months following first publication. For reprints we ask for acknowledgement of its publication in Frontier Poetry first.