The 2020 Antioch-Frontier Fellowship
Closes 2/15/2020
We are incredibly excited for this unique partnership: the Antioch-Frontier Fellowship!
Antioch University's MFA in Creative Writing Program has partnered with us to offer a Fellowship opportunity to experience one of their amazing residencies. The Fellow will learn about Antioch's low-residency MFA Program and MFA programs in general, experience 10 days of intense learning and immersion that occur during a residency, and receive mentorship and community opportunities.
Fellowship Details
Because we know scheduling 10 days out of your life can be difficult, the winner will receive the opportunity to attend EITHER Antioch's Summer/Fall 2020 residency (6/18 to 6/27), or Winter/Spring 2021 residency (12/10 to 12/19). The trip will be made at virtually no cost to the winner—the fellowship will cover travel expenses and lodging, plus a $1000 cash prize to help with any other costs.
While the experience is non-credit earning, the Fellow will engage with the residency as an authentic student, including the opportunities to:
· be included in a poetry workshop group and have their poetry workshopped with other students (4 meetings throughout the residency);
· attend all readings, seminars, and social events offered during the residency, including Antioch's new student orientation and closing conversation;
· deliver a reading at a Brown Bag reading during the residency;
· meet with Antioch MFA Program's Core Faculty in Poetry;
· receive a residency buddy who is a current Antioch MFA student (who will answer questions and help the Fellow during the residency as requested);
· apply to Antioch's MFA Program in the future with the possibility of receiving Antioch scholarship support.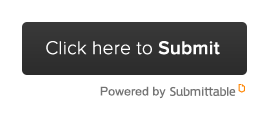 ---
New Voices

We are thrilled to offer significant payment to our partner poets: $50 per poem, up to $150. We are proud to be paying for published pieces but will be highly selective in our choices for publication.
We also warmly invite under-represented and marginalized voices to submit. Our aim is to be an accurate representation of the diversity of our beautiful community. Your voice is valued here.
Submissions are open to new and emerging poets only (no more than one full-length published work forthcoming at the time of submission. For information about self-published works and pieces published via personal or social media pages, please see our FAQ page below).
Show excellence in your craft. Bend language, experiment with visuality and form—lay your heart bare on the page. Our aim is to showcase writers who we believe will continue to produce great work. Send us only your best.
We accept simultaneous submissions—just please send us a note if your work is picked up elsewhere. (We want to say congrats!)
All submissions must be no more than 10 pages and no more than 5 poems.
We do not accept multiple submissions. Please submit all your poems in ONE document.
Please include a cover letter with your publication history.
Expect 8-12 weeks for a response.
To view a list of our most commonly asked questions regarding submitting to us, please see our FAQ page.
Submission Options
​New Voices Free – Always a free way to submit and we always pay for the work. We pay new poets $50/poem selected up to $150. Response time is 8-12 weeks.
Feedback Letter – If you're interested in knowing a little bit more about what we thought of your poem, utilize this option. When we've reviewed your piece we will include 1-2 pages of feedback on your poem including suggestions for revision, where it might be a good fit for publication, and other comments about ways it can be improved. It's our way of helping you to understand your work better and improve. There is a reading fee for this category.
Fast Response – It can be hard to wait to hear back, so we've developed a quicker turnaround time for writers who want to hear back within two weeks. There is a reading fee for this category.
Author's Rights
Frontier Poetry holds first publication rights for three months after publication. Authors agree not to publish, nor authorize or permit the publication of, any part of the material for three months following first publication. For reprints we ask for acknowledgement of its publication in Frontier Poetry first.
---
Frontier New Voices Fellowship
The Frontier Fellowship exists to give opportunity and access to poets in the margins of our community. We're seeking emerging writers traditionally under represented by mainstream magazines and presses, in order to make that "breaking in" a little easier.
This category will always be free.
We will award a poet with the Frontier Fellowship: $500 grant meant to be used toward covering industry submission costs, multiple publications (original poetry and prose) in Frontier, participation in our editorial community, and introductions to agents and presses. We customize our fellowships to meet the needs of our chosen fellow: hours per month, number of publications, and publication involvement will vary based on our fellow's availability.
For the Fellow of 2018, we accepted applications from poets who are 50 or older and who do not have a full-length collection published or forthcoming at the time of submission. Susan Yanos was our 2018 Fellow.
For the Fellow of 2019, we accepted applications from poets who are from native nations and/or identify as an indigenous writer. Moira J. is our 2019 Fellow!
For the Fellow of 2020, we are accepting applications from poets who are undocumented and residing in the USA. Applications close on October 31, 2019.