New Voices

Always open. Always free.
We are thrilled to offer significant payment to our partner poets: $50 per poem.
We warmly invite poets from historically under-represented and marginalized groups to submit. Our aim is to be an accurate representation of the diversity of our community. Your voice is valued here.
Guidelines
Submissions are open to new and emerging poets only (no more than one full-length published work forthcoming at the time of submission. For information about self-published works and pieces published via personal or social media pages, please see our FAQ page below).
We accept simultaneous submissions—just please send us a note if your work is picked up elsewhere (we want to say congrats)!
All submissions must be no more than ten pages and no more than five poems.
We do not accept multiple submissions. Please submit all your poems in ONE document.
Please include a cover letter with your publication history.
Expect eight to twelve weeks for a response.
To view a list of our most commonly asked questions regarding submitting to us, please see our FAQ page.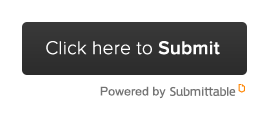 Submission Options
​New Voices Free – Always a free way to submit and we always pay for the work. We pay new poets $50 per poem selected. Response time is eight to twelve weeks.
Editorial Letter – If you're interested in knowing a little bit more about what we thought of your poem, utilize this option. When we've reviewed your piece we will include one to two pages of feedback on your poem including suggestions for revision, where it might be a good fit for publication, and other comments about ways it can be improved. It's our way of helping you to understand your work better and improve. Our editors are paid a significant portion of the fee.
Fast Response – It can be hard to wait to hear back, so we've developed a quicker turnaround time for writers who want to hear back within two weeks. There is a reading fee for this category.
Free Fast Response for BIPOC– Our quick turnaround option offered for free to Black, Indigenous, and other writers of color.
Unless specifically requested, we do not accept AI-generated work.
---
Poetry Contests
2023 Award for New Poets
This fall, we're delighted to bring back our Award for New Poets! We're looking to uplift an up-and-coming poet, with no more than one full-length collection forthcoming or published at the time of submission. We award $3,000 for the winning poem, selected by our guest judge. Our second- and third-place winners receive $300 and $200, respectively. All three winners will be published.
Our judge this year is torrin a. greathouse, whose "Burning Haibun"
Frontier Poetry
first published in 2017, and who is now an award-winning poet and professor. We love seeing a poet's origins and the many ways they move and grow in their work, and this award is an opportunity for us to help you along that path! Send us your innovative poems, your passion projects, the work you can't wait for the world to share in!
About Our Judge 
torrin a. greathouse is a transgender cripple-punk poet and essayist. She received her MFA in creative writing from the University of Minnesota. Their work has been featured in Poetry Magazine, The Rumpus, the New York Times Magazine, Ploughshares, and The Kenyon Review. She has received fellowships from the National Endowment for the Arts, the Effing Foundation for Sex Positivity, Zoeglossia, the Ragdale Foundation, and the University of Arizona Poetry Center. They are the author of Wound from the Mouth of a Wound (Milkweed Editions, 2020), winner of the 2022 Kate Tufts Discovery Award, and DEED (Wesleyan University Press, 2024). She teaches at the Rainier Writing Workshop, the low-residency MFA program at Pacific Lutheran University.
Guidelines
Submissions are open to new and emerging writers (for this contest, we define this as

poets with no more than one full-length published work forthcoming at the time of submission

).

As part of our dedication to the pursuit of a more inclusive publishing world, there is a free submission window for BIPOC (Black, Indigenous, person of color) poets at the beginning of the contest until our cap of fifty.

Please note the portal will close when we hit our cap.

Do not include any identifying information in the body of your document.

Send up to three poems per submission, for a total of no more than five pages. We have no aesthetic or formal requirements and consider all styles of poetry.

Please submit unpublished poems only.

We welcome simultaneous submissions, but please notify us immediately if your work is accepted elsewhere.

You may submit multiple times, but each submission requires a separate $20 fee.

Please provide a brief cover letter that includes a short, third-person bio with your publication history and any applicable content warnings.

Submissions are open internationally, to any poet writing in English. Inclusion of other languages is welcome, as long as the poem is primarily written in English.

Please do not submit work if you have a personal relationship with the judge.

If you haven't already, please verify your email address with Submittable for more consistent communication.

We will not accept AI-generated work for this contest.

If you have any questions, please visit our FAQ page first. If you don't find the answer to your question, you can send an email to contact (at) frontierpoetry (dot) com.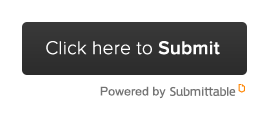 ---
Author's Rights
Frontier Poetry holds first publication rights for three months after publication, after which rights revert to the author. Authors agree not to publish, nor authorize or permit the publication of, any part of the material for three months following first publication. For reprints, we ask for acknowledgment of publication in Frontier Poetry first.