The 2021 Award for New Poets
Closes September 19, 2021
We're excited to host our 2021 Frontier Award for New Poets! This award is for authors with no more than one full length collection at the time of submission.
A distinguished panel of emerging poets will guest judge the contest: Mai Der Vang, Andrés Cerpa, and Rosebud Ben-Oni. Frontier Poetry staff will select the top ten submissions, and the winning poem and honorable mentions will be selected by the panel of judges, to be announced in the winter.
The winning poet will be awarded $3000 and publication on Frontier Poetry. Second and third place will win $300 & $200 respectively, as well as publication. The top ten finalists will also be recognized.​ We do not hold preference for any particular style or topic—we simply seek the best poem we can find. Send us work that is blister, that is color, that strikes hot the urge to live and be. We strongly invite poets from all communities and backgrounds. You, & your words, are welcome here.​ // Josh & the Frontier team
Guidelines
Submissions are open to all poets.
No identifying information in the submission document. Our diverse team of readers will read all submissions blind.
Unpublished poems only.
We accept simultaneous submissions but please notify us if your work is picked up elsewhere.
No more than three poems per submission. There is no line-limit. Poems may be any length, any style, or any subject.
Multiple submissions are allowed, but each new poem requires a new submission and fee.
Please include a brief cover letter with your publication history and about yourself.
International submissions are welcome.
Submission fee of $20.
If you have any questions about submissions of any kind or would like to query a current submission, please visit our FAQ page or send an email to: contact (at) frontierpoetry (dot) com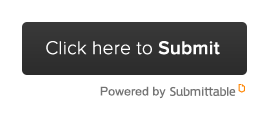 ---
PROSE POETRY LAB
Closes July 31, 2021
Hey poets,
I'm so excited that we're going to be working on Prose Poetry for this next Lab. We've published great prose poems, and I've written what I assume are great prose poems (ha)—but I still feel like there's so much more to learn and master about the form!
This is an all-online, asynchronous opportunity to get your work prose poems read and edited by some of the best prose poets publishing work today. We are fortunate enough to have secured some great poets to participate—Jihyun Yun, author of Some Are Always Hungry; Felicia Zamora, author of I Always Carry My Bones; and Jose Hernandez Diaz, author of Fire Eater. These award winning poets are writing some of the most exciting contemporary prose poetry. They will apply their hard-earned expertise on your poems—personalized developmental feedback that will help your best poems find their way to the page. These editors receive a significant portion of the Lab fee.
We're also doing the most to pack this opportunity with great material!
Want some guidance on developing your prose poetry voice? I've put together an MFA-style workbook for every participant, based around the three prose-poetry craft books we've found to be the most substantial for learning: The Penguin Book of the Prose Poem from Penguin Classics; Prose Poetry: An Introduction from Princeton University Press; and The Field Guide to Prose Poetry from Rose Metal Press. I've designed these workbooks to be self-driven courses through the books, with a deep and provable understanding of the material as an end result. They can take anywhere from a few weeks to a few months to work through.
Looking for some authentic inspiration? Jose Hernandez Diaz has written a great chapbook of prompts for your future writing. Almost any experienced and prolific poet will tell you: good writing prompts are invaluable to get the words flowing. These will last you through the rest of your year!
Want some advice on where else to submit? Let us help—we will send you a dozen great places that could be a good fit for your particular voice. Every participant will get individualized recommendations from our experienced team.
Head over to our submittable to participate and learn more information.
Best, Josh, Editor of Frontier Poetry
PS: If you need an extension on the deadline, please feel welcome to reach out to me at josh@frontierpoetry.com.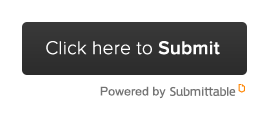 ---
New Voices

Always open. Always free.
We are thrilled to offer significant payment to our partner poets: $50 per poem, up to $150. We are proud to be paying for published pieces but will be highly selective in our choices for publication.
We also warmly invite under-represented and marginalized voices to submit. Our aim is to be an accurate representation of the diversity of our beautiful community. Your voice is valued here.
Guidelines
Submissions are open to new and emerging poets only (no more than one full-length published work forthcoming at the time of submission. For information about self-published works and pieces published via personal or social media pages, please see our FAQ page below).
Show excellence in your craft. Bend language, experiment with visuality and form—lay your heart bare on the page. Our aim is to showcase writers who we believe will continue to produce great work. Send us only your best.
We accept simultaneous submissions—just please send us a note if your work is picked up elsewhere. (We want to say congrats!)
All submissions must be no more than 10 pages and no more than 5 poems.
We do not accept multiple submissions. Please submit all your poems in ONE document.
Please include a cover letter with your publication history.
Expect 8-12 weeks for a response.
To view a list of our most commonly asked questions regarding submitting to us, please see our FAQ page.
Submission Options
​New Voices Free – Always a free way to submit and we always pay for the work. We pay new poets $50/poem selected up to $150. Response time is 8-12 weeks.
Editorial Letter – If you're interested in knowing a little bit more about what we thought of your poem, utilize this option. When we've reviewed your piece we will include 1-2 pages of feedback on your poem including suggestions for revision, where it might be a good fit for publication, and other comments about ways it can be improved. It's our way of helping you to understand your work better and improve. Our editors are paid a significant portion of the fee, to meet the rates the Editorial Freelance Association recommends for developmental editing.
Fast Response – It can be hard to wait to hear back, so we've developed a quicker turnaround time for writers who want to hear back within two weeks. There is a reading fee for this category.
Author's Rights
Frontier Poetry holds first publication rights for three months after publication. Authors agree not to publish, nor authorize or permit the publication of, any part of the material for three months following first publication. For reprints we ask for acknowledgement of its publication in Frontier Poetry first.