Closed January 1, 2023. Thank you to all of our Winter Lab Participants!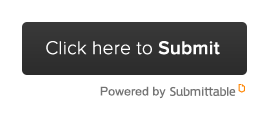 Hey poets,
This is an all-online space to get your work read and edited by the very people who either accept/reject poems for a living, or work as faculty at great MFA programs around the country. Our editor-partners have likely published some of your favorite contemporary poets or worked alongside them! They will apply their expertise on your poems—personalized developmental feedback that will help your best poems find their way to the page. These editors receive a significant portion of the Lab fee. We're also doing the most to pack this opportunity with great material.
Working on a chapbook? We're including the digital versions of our own award winning chaps: How Often I Have Chosen Loveby Xiao Yue Shan, Shadow Black by Naima Tokunow (selected by Jericho Brown), In the Year of Our Making & Unmaking by Frederick Speers (selected by Carl Phillips), and Opportunity Cost by Abby Johnson (selected by Kazim Ali), paired with guided learning materials about crafting your chapbook. These books are some of the best things Frontier has ever done—I'm so proud of them. You will learn a lot just by sitting in their worlds.
Want to know why poems get rejected/accepted? After interviewing dozens of editors from your favorite magazines, we've got the answers! Every Lab participant will get over 40 pages of advice from editors we all admire: Poetry Magazine, The New Yorker, Ploushares, Agni, Adroit Journal, and more. The team and I at Frontier are also working on developing the best practical advice for submitting poets, based on the tens of thousands of submissions we've processed over the past several years. We've learned so much about what signals to us that a poem has what it takes to move forward to publication, and we want to share all of it with you.
Want some advice on where else to submit? Let us help—we will send you a dozen great places that could be a good fit for your particular voice. Every participant will get individualized recommendations from our experienced team. Head over to our submittable to participate. Sign up, share up to ten pages of poetry (this will give the editor a broad view of your strengths and weaknesses), and get ready to take your writing seriously.
Best,
Josh // Frontier Poetry
PS: If you need an extension on the deadline, please feel welcome to reach out to me at josh@frontierpoetry.com.
Submission Guidelines
$299 Registration Fee

Please submit up to 10 pages of poetry per submission.

All genres and all styles are welcome.
Meet The Editors
Heathen (Heather Derr-Smith) was born in Dallas, Texas in 1971. They spent most of their childhood in Fredericksburg, Virginia. Heathen earned a B.A. in Art History at the University of Virginia, where they also took poetry workshops with Charles Wright, Rita Dove, and Greg Orr.  Heathen went on to earn an MFA from the Iowa Writers' Workshop and has published four books of poems, Each End of the World (Main Street Rag Press, 2005), The Bride Minaret (University of Akron Press, 2008), Tongue Screw (Sparkwheel Press, 2016), Thrust winner the 2016 Lexi Rudnitsky Prize at Persea Books (2017) and Outskirts published by University of Akron Press, 2022.
J.P. Dancing Bear is the author of five full-length books of poems, six chapbook, several essays, and more than 1000 individual poems in such magazines and anthologies as Shenandoah, Mississippi Review, Natural Bridge, DIAGRAM, No Tell Motel, Third Coast, Copper Nickel, Cimarron Review, Poetry East, North American Review, Atlanta Review, Verse Daily, Poetry International, Marlboro Review, Hotel Amerika, Seattle Review, Permafrost, Puerto Del Sol, Controlled Burn, Cranky, Rattle, Americas Review, Slipstream and many others. His work has recently been translated into Chinese.
Chaun Ballard is an affiliate editor for Alaska Quarterly Review, an affiliate reader for Ruminate Magazine, assistant poetry editor for Terrain.org, a graduate of the MFA Program at the University of Alaska Anchorage, a doctoral student of poetry, and a core faculty member of the Alaska Pacific University MFA Program. Chaun Ballard's chapbook, Flight, was the winner of the 2018 Sunken Garden Poetry Prize and is published by Tupelo Press. His poems have appeared inNarrative Magazine, Rattle, The New York Times, Terrain.org, Tupelo Quarterly, and other literary magazines. Chaun is the recipient of an Alaska Literary Award. His work has received nominations for Best New Poets, Best of the Net, and Pushcart Prizes.
FAQ
How much interaction will I have with the editors?
Each participant will be assigned one editor who receives their work. For accessibility and convenience, we've designed this program with the aim to be completely asynchronous and digital—you will submit your poems, and the editors will write their feedback and send it back. After that, any continued conversation is at the editor's personal discretion.
How much interaction will I have with the other participants?
Entirely up to you! The Lab is designed to be open to complete independence or group participation. After getting your learning materials, you'll be asked if you'd like to join a group to work through them together. The Frontier team will help create the groups according to level of experience and other factors, and then it'll be entirely up to the participants after that to figure out a working schedule and style that makes sense to the group.
Will this help me with my book?
Will I have to zoom or get on the phone?
Nope! This will be handled entirely through submittable. We will send you your packet of lab material soon after you submit. The timing of the feedback depends on the editor availability, but it should not be longer than 8-10 weeks.
Can I purchase a spot for a friend?
Testimonials from our Previous Poetry Labs
"Thank you so much for all of your time on putting this together! I got great feedback from Kathleen. She gave me resources and links, along with concrete elements that I can work on immediately and use to move forward with new work. I also appreciate the library of learning materials that you put together. This was exactly what I was seeking. I feel like it's a mini-MFA lesson, and I look forward to spending the summer reading resources and applying what I learn. Again, thanks for the opportunity to learn. Sincerely, Lisa"
"I cannot thank you enough for your help. The packet you all prepared is inspiring and beyond anything I expected. Amazon has already delivered my first three books, and I'm looking forward to getting started with my studies! Your specific critique was clear and compelling. I can't tell you what a relief it is to have such specific guidance. You've made me feel like it is very possibly to improve my writing, and now I know how. Thank you again! I'm so glad I participated in your Poetry Lab. Sincerely, Rachel"
"I am so glad the inaugural Poetry Lab was a success! The amount of effort, skill and professionalism that went into the resource materials is obvious and I cannot wait until summer brings along my annual extended hiatus from work and I can give them their due. Jenny Molberg invited me to be in touch about a book called Louder Birds that got published with Pleiades. Mostly, I'd love to be able to thank her for her helpful critique, encouragement and a rich list of suggested poets to read. Thanks again for enriching my writing life, Josh (and the Frontier Poetry team), Shelley"
"My Poetry Lab group is meeting on Zoom once a month and sending poems for feedback in between. Appreciate the great, intuitive matching up of us! — Phebe"