Hey poets,
I'm so excited that we're going to be working on Prose Poetry for this next Lab. We've published great prose poems, and I've written what I assume are great prose poems (ha)—but I still feel like there's so much more to learn and master about the form!
This is an all-online, asynchronous opportunity to get your work prose poems read and edited by some of the best prose poets publishing work today. We are fortunate enough to have secured some great poets to participate—Jihyun Yun, author of Some Are Always Hungry; Felicia Zamora, author of I Always Carry My Bones; and Jose Hernandez Diaz, author of Fire Eater. These award winning poets are writing some of the most exciting contemporary prose poetry. They will apply their hard-earned expertise on your poems—personalized developmental feedback that will help your best poems find their way to the page. These editors receive a significant portion of the Lab fee.
We're also doing the most to pack this opportunity with great material!
Want some guidance on developing your prose poetry voice? I've put together an MFA-style workbook for every participant, based around the three prose-poetry craft books we've found to be the most substantial for learning: The Penguin Book of the Prose Poem from Penguin Classics; Prose Poetry: An Introduction from Princeton University Press; and The Field Guide to Prose Poetry from Rose Metal Press. I've designed these workbooks to be self-driven courses through the books, with a deep and provable understanding of the material as an end result. They can take anywhere from a few weeks to a few months to work through.
Looking for some authentic inspiration? Jose Hernandez Diaz has written a great chapbook of prompts for your future writing. Almost any experienced and prolific poet will tell you: good writing prompts are invaluable to get the words flowing. These will last you through the rest of your year!
Want some advice on where else to submit? Let us help—we will send you a dozen great places that could be a good fit for your particular voice. Every participant will get individualized recommendations from our experienced team.
Head over to our submittable to participate.
Best, Josh, Editor of Frontier Poetry
PS: If you need an extension on the deadline, please feel welcome to reach out to me at josh@frontierpoetry.com.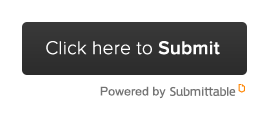 Meet The Editors
Jihyun Yun is a Korean American poet from the San Francisco Bay Area. A Fulbright Fellow and National Poetry Series finalist, her debut poetry collection Some Are Always Hungry won the 2019 Prairie Schooner Prize in poetry and was published by the University of Nebraska Press in September of 2020. Her work has been published or is forthcoming in Poetry Northwest, Narrative, Ninth Letter, Best New Poets and elsewhere. She currently resides in Ann Arbor, Michigan.
Felicia Zamora is the author of six poetry books including, I Always Carry My Bones, winner of the 2020 Iowa Poetry Prize (University of Iowa Press, 2021), Quotient (forthcoming from Tinderbox Editions, 2021), Body of Render, Benjamin Saltman Award winner (Red Hen Press, 2020), and Of Form & Gather, Andrés Montoya Poetry Prize winner. A CantoMundo and Ragdale Foundation fellow, she won the 2020 C.P. Cavafy Prize from Poetry International, the Wabash Prize for Poetry and the Tomaž Šalamun Prize. Her poems appear or are forthcoming in AGNI, Alaska Quarterly Review, American Poetry Review, Boston Review,Georgia Review, Guernica, Missouri Review Poem-of-the-Week, Orion, POETRY, The Nation, and others. She is an assistant professor of poetry at the University of Cincinnati and associate poetry editor for the Colorado Review.
Jose Hernandez Diaz is a 2017 NEA Poetry Fellow. He holds degrees in English and Creative Writing from the University of California at Berkeley and Antioch University Los Angeles. He is the author of a collection of prose poems: The Fire Eater (Texas Review Press, 2020). His work appears in The American Poetry Review, Boulevard, Crazyhorse, Georgia Review, Huizache, Iowa Review, The Missouri Review, The Nation, Poetry, Southeast Review, and in The Best American Nonrequired Reading 2011. Currently, he is an editor at Frontier and Palette Poetry. Additionally, he has taught creative writing for Sevilla Writers House and Litro Magazine.
Submission Guidelines
Please submit up to 10 pages of poetry.
5-7 poems is what we've found to be the sweet spot to get the most out of your editor's time.
Only prose poems, please.
Submissions close on July 31.
4 scholarships will be reserved for BIPOC authors. (First come first serve! Please reach out to me via email)
Lab Fee is $299.
FAQ
How much interaction will I have with the editors?
Each participant will be assigned one editor who receives their work. For accessibility and convenience, we've designed this program with the aim to be completely asynchronous and digital—you will submit your poems, and the editors will write their feedback and send it back. After that, any continued conversation is at the editor's personal discretion.
Will this help me with my book?
Perhaps! But this is not a manuscript editing service. The aim is to provide holistic advice on writing prose poems—a discussion of strengths and weaknesses in the poem themselves, not in their potentiality as a collection.
Will I have to zoom or get on the phone?
Nope! This will be handled entirely through submittable. We will send you your packet of lab material by the end of April.
Can I purchase a spot for a friend?
Yes, please feel welcome. Just make sure to make clear in your cover letter what you're doing and put us in contact with that poet.
What will the timeline be?
In the beginning of August, we will send out all the learning materials, while the editors continue to work on writing the feedback.
Depending on the number of participants, our final editorial feedback letters will be sent out in either September or October. We will be sending out letters on a rolling basis before then as well.
Testimonials from our 2021 Spring Poetry Lab
"Thank you so much for all of your time on putting this together! I got great feedback from Kathleen. She gave me resources and links, along with concrete elements that I can work on immediately and use to move forward with new work. I also appreciate the library of learning materials that you put together. This was exactly what I was seeking. I feel like it's a mini-MFA lesson, and I look forward to spending the summer reading resources and applying what I learn. Again, thanks for the opportunity to learn. Sincerely, Lisa"
"I cannot thank you enough for your help. The packet you all prepared is inspiring and beyond anything I expected. Amazon has already delivered my first three books, and I'm looking forward to getting started with my studies! Your specific critique was clear and compelling. I can't tell you what a relief it is to have such specific guidance. You've made me feel like it is very possibly to improve my writing, and now I know how. Thank you again! I'm so glad I participated in your Poetry Lab. Sincerely, Rachel"
"I am so glad the inaugural Poetry Lab was a success! The amount of effort, skill and professionalism that went into the resource materials is obvious and I cannot wait until summer brings along my annual extended hiatus from work and I can give them their due. Jenny Molberg invited me to be in touch about a book called Louder Birds that got published with Pleiades. Mostly, I'd love to be able to thank her for her helpful critique, encouragement and a rich list of suggested poets to read. Thanks again for enriching my writing life, Josh (and the Frontier Poetry team), Shelley"