Hey poets,
I want to personally invite you to an opportunity that will help your writing, that will show you how to lean into your strengths and teach you to work on your weaknesses.
This has been a long year, and if I've had an abundance of anything, it's been the space to work on my writing—I hope you all have as well! With that in mind, the team at Frontier was inspired to create the Poetry Lab program.
This is an all-online space to get your work read and edited by the very people who accept/reject poems for a living. We are fortunate enough to have secured some great editors to participate—Rob MacDonald of Sixth Finch, Jenny Molberg of Pleiades, Kathleen Volk Miller of Painted Bride Quarterly, and Annick MacAskill of Room Magazine. These editors have likely published some of your favorite contemporary poets! Check out their amazing mags and the incredible poetry they publish. They will apply their expertise on your poems—personalized developmental feedback that will help your best poems find their way to the page. These editors receive a significant portion of the Lab fee.
We're also doing the most to pack this opportunity with great material!
Working on a chapbook? We're including the digital versions of our own award winning chaps: How Often I Have Chosen Love by Xiao Yue Shan, Shadow Black by Naima Tokunow (selected by Jericho Brown), and In the Year of Our Making & Unmaking by Frederick Speers (selected by Carl Phillips). These books are some of the best things Frontier has ever done—I'm so proud of them. You will learn a lot just by sitting in their worlds.
Want to know why poems get rejected/accepted? The team and I at Frontier are working on developing the best practical advice for submitting poets, based on the tens of thousands of submissions we've processed over the past several years. We've learned so much about what signals to us that a poem has what it takes to move forward to publication, and we want to share all of it with you.
Want some advice on where else to submit? Let us help—we will send you a dozen great places that could be a good fit for your particular voice. Every participant will get individualized recommendations from our experienced team.
Head over to our submittable to participate. Sign up, share up to ten poems (this will give the editor a broad view of your strengths and weaknesses), and get ready to take your writing seriously.
Best,
Josh, Editor of Frontier Poetry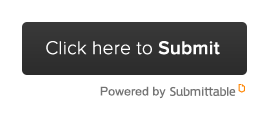 You'll Receive
an editorial letter from your editor with specific suggestions and developmental edits that will help elevate your poetry to the next level
PDF of materials including craft essays from our Editor in Chief, advice and inspiration from editors across the community, editorial notes on what we see from the slush pile, information on submission strategies, and additional advice on submitting
free submission in a forthcoming Frontier Poetry contest of your choice
suggestions on literary magazines and contests that would be a good fit for your work, along with reading recommendations from your instructor
digital copies of all of our award winning chapbooks, How Often I Have Chosen Love by Xiao Yue Shan, Shadow Black by Naima Tokunow, or In the Year of Our Making & Unmaking by Frederick Speers
Meet The Editors
Rob MacDonald lives in Boston and is the editor of Sixth Finch. His poems can be found in Gulf Coast, jubilat, Washington Square, BOAAT, Birdfeast and other journals. He is the author of Situation Normal (Rye House Press) and Resuscitation Party (Racing Form Press).
Jenny Molberg is the author of two poetry collections: Marvels of the Invisible (winner of the Berkshire Prize, Tupelo Press, 2017) and Refusal (LSU Press, 2020). She has received support from the National Endowment for the Arts, the Sewanee Writers Conference, Vermont Studio Center, and the Longleaf Writers Conference. Her work has recently appeared or is forthcoming in Ploughshares, Gulf Coast,  West Branch, The Rumpus, The Adroit Journal, The Cortland Review, Diode, and other publications. She is Associate Professor of Creative Writing at the University of Central Missouri, where she directs Pleiades Press and co-edits Pleiades magazine. Find her online at jennymolberg.com or on Twitter at @jennymolberg.
Kathleen Volk Miller has written for LitHub, NYT Modern Love, O, the Oprah magazine, Salon, the NYTimes, Huffington Post, Washington Post, Family Circle, Philadelphia Magazine and other venues. She is co-editor of the anthology, Humor: A Reader for Writers (Oxford University Press, 2014). She is co-editor of The Painted Bride Quarterly and co-host of PBQ's podcast, Slush Pile. She has also published in literary magazines, such as Drunken Boat, Opium, and other venues. She holds "Healing through Writing" workshops, and other memoir classes. She consults on literary magazine start up, working with college students, and getting published in literary magazines.  She is a professor at Drexel University.
Annick MacAskill's second full-length collection, Murmurations, was published by Gaspereau Press in the spring of 2020. Her debut collection, No Meeting Without Body (Gaspereau Press, 2018), was nominated for the Gerald Lampert Memorial Award and shortlisted for the J.M. Abraham Award. She is a member of the Room Magazine editorial collective. Originally from Southwestern Ontario, she now lives in Halifax, Nova Scotia, on the ancestral and unceded territory of the Mi'kmaq People. Visit her website at annickmacaskill.com
Submission Guidelines
For emerging poets only—please do not submit if you have more than 2 full length collections out or forthcoming.
Please submit up to 10 poems per submission.
All genres and all styles are welcome.
Submissions are accepted on a rolling basis.
Fee is $299.