Poetry: the numbers don't add up by Caroline DeLuca
We fell in love with this unique poem immediately—DeLuca's "the numbers don't add up" performs its subject by ingeniously motorizing the whitespace. Her hand-drawn arrows feel simultaneously like detective notes and choose-your-own-adventure directions, producing a tension that lifts up this all too modern (un)romantic encounter.
---
the numbers don't line up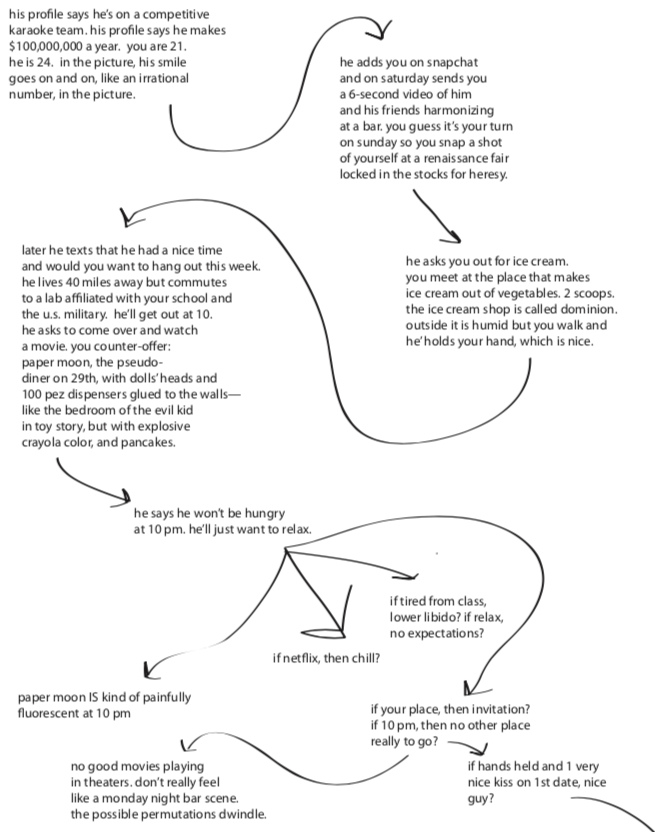 ---
Caroline DeLuca
Caroline DeLuca lives in New York, working as a freelance editor and educator. She teaches creative writing at Stony Brook University. Her writing has recently appeared in Rogue Agent, Destigmatized, Escapism Magazine, Poet's Haven, Sartre Poetry, Lime Hawk, Gandy Dancer, sirsee, Snapdragon Journal, Sheila-Na-Gig, Rat's Ass Review, I Am-Iamb-I Yam, and on carolinedeluca.com. In her free time she agitates for social justice, dances, and plays foozball.