2019 Award for New Poets, 3rd Place Winner: Lot's Wife by Diamond Forde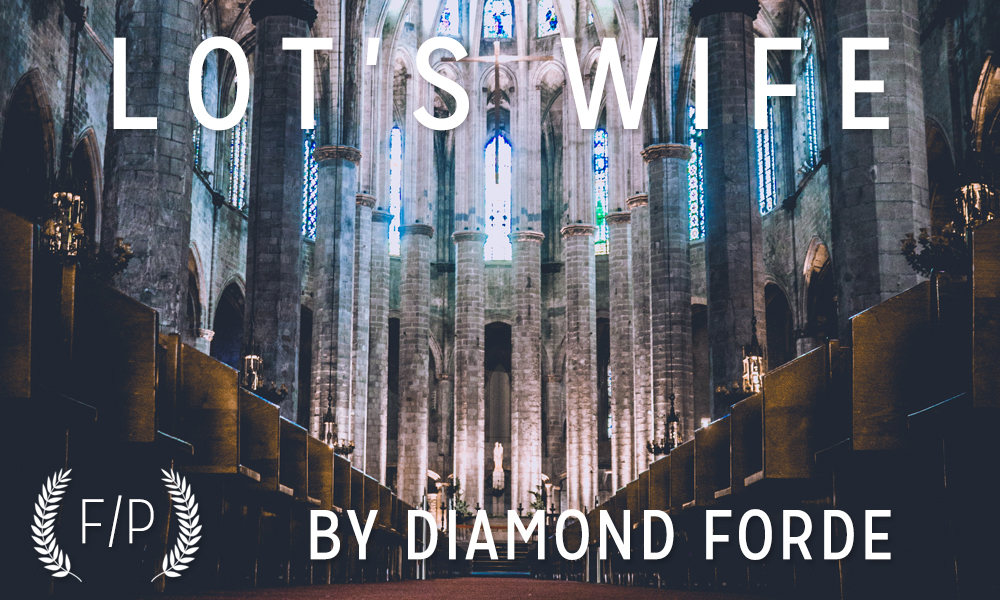 We're all very excited to share with you the winners of the 2019 Frontier Industry Prize, selected by Eve L. Ewing, Kaveh Akbar, and Ocean Vuong. Stay tuned for our second place poem by Alan Semerdjian next Wednesday, and our winner Golden's poetry on the 22nd. Today, we have "Lot's Wife" by Diamond Forde—a poem that fills the tender reader's mouth as a burning coal might, tonguing the sharp arches of crystal and spire and autarchy.
---
Lot's Wife
The truth is I'd do it again, turn into the winking eye
of a city flushed with fire. I hope I burn
this time, my body curling like a ruffled apron
on the hook, the pen-scratched books, the candles
cindered to scents. At least let me be
turmeric—cardamom—saffron sprinkling from heaven
like the dandruff of Mars. I want to be a spice
men burn for. I want to be architecture, the pillar
of a temple where men line to floss their tongues
on the salt snowing my truss. Salt cathedral. Salt
palace. Mountain tops crusted with salt. Country
whose borders are diamonds of salt or the salted coast
of a continent, its oceans full of the bones of women
like me whose tombs are the only homes we can keep—
GOD give me a name worth remembering.
---
Diamond Forde
Diamond Forde is a PhD candidate at Florida State. Her debut collection, Mother Body, was chosen by Patricia Smith for the Saturnalia Poetry Prize, and will be forthcoming in Spring 2021. She is a Callaloo and Tin House fellow, whose work has appeared in Tupelo Quarterly, Massachusetts Review, The Offing, and elsewhere.