Exceptional Poetry From Around the Web: August 2020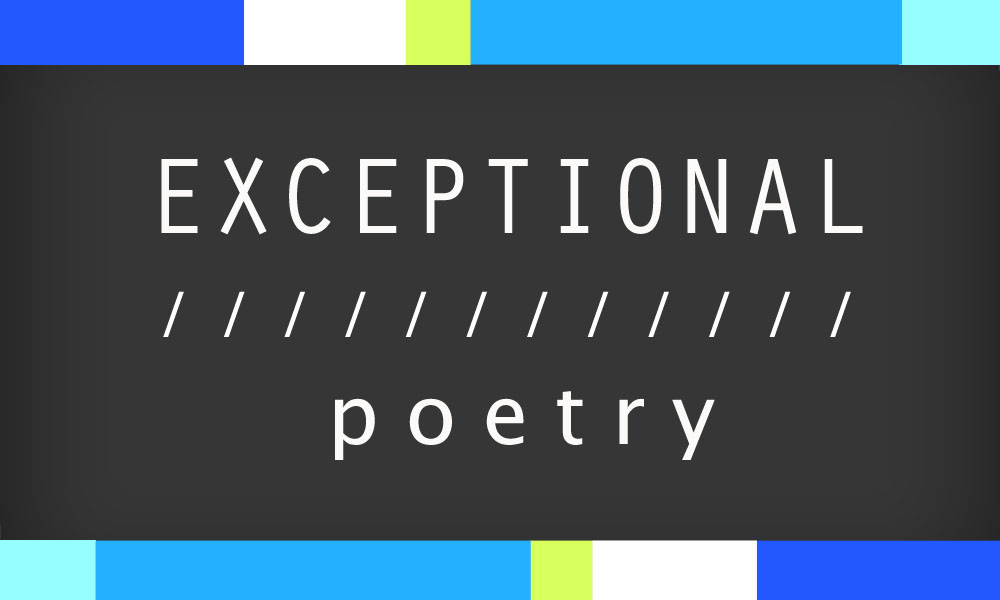 Here's a short selection, from our own Felicity Sheehy, of some of the best new poems hitting the web this June. These five poets, both established and emerging, deserve your attention and support—featuring work from Hannah VanderHart in Tinderbox Poetry Journal, Jared Harél in Four Way Review, Jeevan Anthony Narney in The Georgia Review, Madeleine Barnes in Prelude, and Tracy K. Smith in Harvard Review. Enjoy, and be grateful, knowing so many talented poets and magazines are making our community beautiful.
---
By Hannah VanderHart in Tinderbox Poetry Journal
Because when we do not say a name, the silence
rings like a bell, and we think it. When we gather

as a family, the bell rings and rings and rings.
We are a house of bells, but the largest bell

is buried in the lake. It would take a swimming nun
stepping out of her habit to reclaim it.
This poem rings with a submerged music. Here, lines and images "lose their habits," rather like the nun who emerges suddenly (and brilliantly) in the fifth couplet, or speaker's transformation into a "house of bells." I love its lyrical wildness, which at times recalls Brigit Pegeen Kelly. For the full effect, I would recommend listening to VanderHart's own lovely reading, available online.
---
By Jared Harél in Four Way Review
Mother and smother are such similar words,
I can't help but wonder if it's by coincidence
or design. Same goes, I suppose,
for father and farther, though I've tried with my kids
to be present and knowable, no flicker
of myth, but like a Midwestern turnpike
lapped in steady light.


 
There's a wonderful intimacy to this poem. I love its sense of humor, which emerges, often, through its attention to the details of family life: note how the poet describes his son as "a four-year old/ who sleeps cat-like across our pillows / … / while I get skull-stomped by tiny bare feet". This is not to say that this is a light poem: rather, Harél builds an incredible pathos out of the domestic particular. Who knew a game of UNO could break your heart? Read "Kin" and be astounded.
---
By Jeevan Anthony Narney in The Georgia Review
You are not the sun, duh.
You white twisty tie on a bagged day.
You move, Sunday behind you.


 
This poem is a perfect marriage of form and content. It's so clever to write a poem as a sticky note, especially a poem about the moon: a familiar subject that here becomes unfamiliar. I love the moon as a "dust bunny […] in space" or "white twisty tie on a bagged day."  Read this little delight.
---
By Madeleine Barnes in Prelude
We were in the space between the moon and childhood,
and it was a miracle to belong there, capable of lingering

among what would outlive us. Side by side, we understood
nothing, dependent on mysterious images that entered us.
This poem by Madeleine Barnes is astonishing. There's something hard and luminous about it, as it builds down the page, in long lines that seem almost "unaware / of their authority, self-mastered." I admire Barnes's bold, abstract nouns – "childhood," "speculation," "authority," "expectancy" — which stud her lines like "metallic gifts." Like the best poems, "To Charge Forward' charges into the mind and fixes there.
---
By Tracy K. Smith in Harvard Review
                                                A pair of dragonflies
Mates in flight. Tiny flowers throw frantic color
At his feet. If he tries—if he holds his mind
In place and wills it—he can almost believe
In something larger than himself rearranging
The air. 
"Hill Country" is rich with sound. Tracy K. Smith imagines a God who needs to "be alone with his questions" and so retreats to his hill cabin, in lines that ring with alliteration and assonance: "Down / From the cloud-bellies and the bellies /Of hawks, from the caracaras stalking /Carcasses, from the clear, sun-smacked /Soundlessness that shrouds him."  And the image that emerges of the divine – as strangely human, in need of "something larger than himself" – seems unique. This is whimsical, wonderful work.
---
Felicity Sheehy
Felicity Sheehy's work appears in The New Republic, The Yale Review, Narrative, The Adroit Journal, Poet Lore, Blackbird, Shenandoah, Southern Indiana Review, The Greensboro Review, and elsewhere. She has received an Academy of American Poets Prize, a scholarship to the Kenyon Review Writers' Workshop, a Tennessee Williams Scholarship to the Sewanee Writers' Conference, and the Jane Martin Poetry Prize for U.K. residents under 30. In 2019, she was listed as one of Narrative's 30 below 30 writers.