Poetry: My Father by Ollie Schminkey
The speaker here celebrates the unbreakable bond of a child and father and then just as quickly mourns their sudden passing. A touching tribute piece to a father gone too soon.
---
My Father
a contrapuntal: a poem where each column is read separately,
then across both columns to create another poem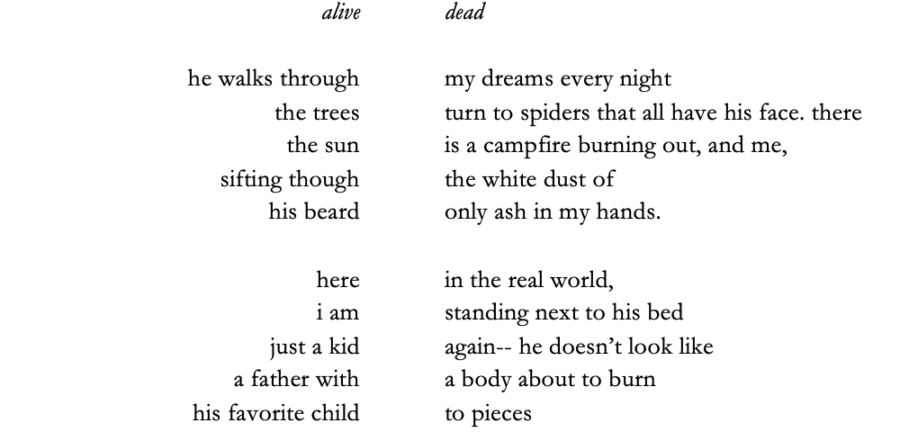 ---
Ollie Schminkey
Ollie Schminkey is a non-binary transgender poet/musician/artist living in St. Paul, MN. They've performed poems in 18 states, and their work has over 2 million views on Youtube. When they're not writing and performing poetry, they spend their time making creepy+cute pottery under the name Sick Kitty Ceramics. They are the author of two chapbooks, as well as the full-length collection Dead Dad Jokes (Button Poetry). You can find them touring nationally, making music, or playing with their cat Pete, who is always trying to eat things he shouldn't. You can check out more of their work at ollieschminkey.com.