Last Day to Submit to the 2019 Industry Prize
This is it! Last day to submit for an opportunity to have your work read by Jeff Shotts, Kwame Dawes, and Sarah Gambito for the $3000 prize!
---
Closes TODAY July 15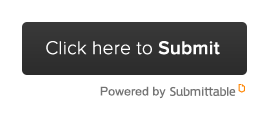 We are so excited to get to work with three of the best in the industry as our guest judges: Jeff Shotts—Executive Editor of Graywolf Press, Kwame Dawes—Editor-in-Chief of Prairie Schooner, and Sarah Gambito—Co-founder of Kundiman. The panel of three judges will collaborate to select a single winning poem from a group of finalists for the $3000 prize and publication on Frontier.
2nd and 3rd place poems also selected by the judges will receive $200 / $100 respectively and publication with Frontier Poetry. The Frontier staff will select the finalists and any honorable mentions. The winner and finalists will be announced Fall 2019.
Guidelines:
Submissions are open to emerging poets—submitters should have no more than two full-length collections out or forthcoming at the time of submission.
No identifying information in the submission document. Our diverse team of readers will read all submissions blind.
Unpublished poems only.
We accept simultaneous submissions but please notify us if your work is picked up elsewhere.
ONE poem per submission (due to overwhelming response, and for the sanity of our readers).
There is no line-limit. Poems may be any length, any style, or any subject.
Multiple submissions are allowed.
Please include a brief cover letter with your publication history and about yourself.
International submissions are welcome.
Submission fee of $20.
Deadline is July 15th.