Last Day to Submit to the 2019 Award for New Poets!
This is it! Last day to submit for an opportunity to have your work read by Ocean Vuong, Kaveh Akbar, and Eve L. Ewing for the $3000 prize!
---
Closes TODAY September 15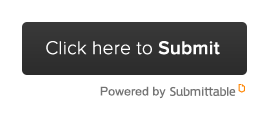 We're excited to host our 2019 Frontier Award for New Poets!
A distinguished panel of emerging poets will guest judge the contest: Ocean Vuong, Kaveh Akbar, and Eve L. Ewing.
Ocean Vuong is the author of the best selling debut, Night Sky With Exit Wounds. His latest effort, the novel On Earth We Are Briefly Gorgeous has been one of the most widely anticipated books of 2019.
Eve L. Ewing is a genre crossing artist and scholar, the author of the debut award winning collection Electric Arches and the non-fiction Ghosts in the Schoolyard: Racism and School Closings on Chicago's South Side.
Kaveh Akbar has been a Ruth Lilly Fellow from the Poetry Foundation and the founder of Divedapper, a dialogue platform for poets. His debut Calling a Wolf a Wolf was one of the most talked about collections of 2018.
Beotis Creative—the amazing boutique agency that represents many of our favorite poets—has also generously offered to have a phone call/video chat with the winner of this contest.
Frontier Poetry staff will select the top ten submissions, and the winning poem and honorable mentions will be selected by the panel of judges, to be announced in the fall. The winning poet will be awarded $3000 and publication on Frontier Poetry. Second and third place will win $300 & $200 respectively, as well as publication. The top ten finalists will also be recognized.​
We do not hold preference for any particular style or topic—we simply seek the best poem we can find. Send us work that is blister, that is color, that strikes hot the urge to live and be. We strongly invite poets from all communities. You, & your words, are welcome here.​
Guidelines:
Submissions are open to new and emerging writers (poets with no more than two full-length published works forthcoming at the time of submission).
Send us only your best, polished work.
Unpublished poems only.
We accept simultaneous submissions but please notify us if your work is picked up elsewhere.
No more than 3 poems (5 pages) per submission. Please submit all your poems in ONE document.
Multiple submissions are allowed.
Please include a brief cover letter with your publication history.
International submissions are welcome.
Submission fee of $20.
Deadline is September 15th.
Please review our FAQ page for more information: www.frontierpoetry.com/faq