October 2020 Deadlines: 13 Contests and Magazines With Deadlines This Month
New month, new courage: submit yourself to these fellowships, magazines, awards and internships. Remember, too, acceptances and rejections are by-products of this journey—crafting your authentic art is the goal. And as always, submit poetry for free to our New Voices.
---
This unique multimedia contest will accept work that incorporates poetry into new media formats, including but not limited to: music, video, art, photography, sculpture, and performance. We will rate the work accordingly: 50% poetic experience, 50% media experience. Each submission must include poetry into the work in some significant way—visually written or audio recorded. Our editorial team will select the winner of the $3000 top prize, as well as two runner-ups for $300 and $200 respectively.
Deadline: October 18 // Entry Fee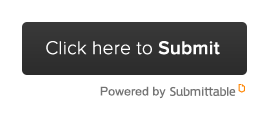 ---
Still Point Arts Quarterly is now accepting writing submissions (fiction, creative non-fiction, essays, poetry; 5000 words maximum) on the theme Food and Memory. Accepted work will be published in the Winter 2020 issue.
Deadline: October 1 // Free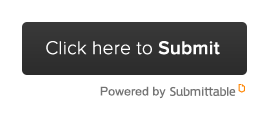 ---
We are open regular submissions in poetry, short stories and book reviews on August 15th until October 1st. We are looking for work that addresses race, gender, culture and/or identity in 2020 America. Submit 3 poems of no more than 100 lines or one short story 4000 word limit. Unless specifically asked to do so by an editor, do not submit more than once during any submission period or your submission will be discarded.
Deadline: October 1 // Free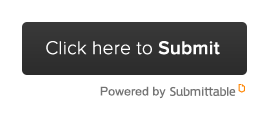 ---
We are interested in poetry, fiction, creative non-fiction, art, and cross-genre pieces that experiment with language, form, and unconventional subject matter. We also welcome traditional styles as well as translations. When submitting a translation, please include a copy of the original text and a note stating that you have secured permission from the copyright holder. Poetry: Please submit three to five poems. Fiction: Please submit short stories, flash fiction, novel excerpts, and other experiments. Word limit: 6,000. Nonfiction: Please submit creative nonfiction, lyric essays, memoirs, hybrid works, and interviews. Word limit: 5,000.
Deadline: October 1 // Free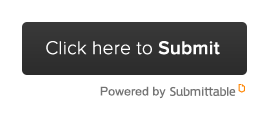 ---
For The Parliament Literary Journal"s inaugural contest, we're holding an ekphrastic challenge, asking for your poems (no more than two pages) or flash fiction (no more than 1000 words), in response to a piece of artwork we have selected. "Ekphrastic" comes from Greek meaning "description" and, in the literary world, is used to describe written works (often poems — but we'll take stories, too!) that, with detailed words, describe a piece of art (a sculpture, painting, photograph, or, in the case of Keats, a Grecian urn). Your ekphrasis, of course, does not need to be entirely literal and can create a story around the art as it inspires you emotionally or psychologically. We want you to MOVE us, to share a perspective that's unexpected and memorable.
Deadline: October 11 // Free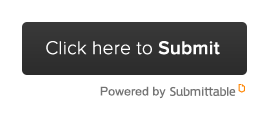 ---
The winner will receive $500, publication in the next issue, will be featured on our website, and nominated for a Pushcart Prize. Two runners up will receive $100. All submissions considered for publication in RHINO's 2021 issue, and for our $500 Editors' Prize. Send up to 5 unpublished poems (no more than 5 pages total). We welcome all styles of poems, and look for work which is well-crafted, reflects passion, originality, engagement with contemporary culture, and a love affair with language. Guest Judge: Ed Roberson
Deadline: October 15 // Entry Fee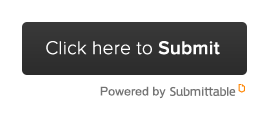 ---
This prize is for a first or second collection of poetry of more than 48 pages. The prize-winning poet receives $2,000 and publication by Milkweed Editions. Our goal in instituting the Jake Adam York Prize is to honor Jake's name and legacy with a top-tier, ethical book prize that will offer not just publication but also high-quality design, marketing, and strong national distribution­. To be eligible for the prize, poets cannot have published—or have under contract—more than one full-length book of poetry. (Chapbooks of less than 48 pages and individual poems in magazines are OK.) Poets must be US Citizens (living abroad is fine) or must live in the US and be writing in English. Our judge for 2020 is poet Randall Mann.
Deadline: October 15 // Entry Fee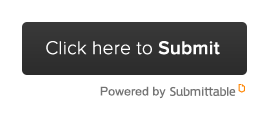 ---
Poetry: Submissions should not exceed five poems. Fiction: Submissions should not exceed 5,000 words. Please submit one story per submission, and one story per submission period. Creative Nonfiction: Submissions should not exceed 5,000 words. Please submit one piece per submission, and one piece per submission period. Translations: Please submit both the original and the translation whenever possible.
Deadline: October 15 // Free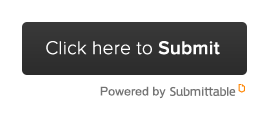 ---
The Geri Digiorno prize is a multi-genre competition. Judges of the finalists are Dorianne Laux & Joseph Millar. The contents of each submission can be either: 2 poems and a work of visual art (Possible Cover Inclusion); 2 poems and a work of flash nonfiction (1000 word max on the flash nonfiction); 1 poem and 1 work of visual art and 1 work of flash nonfiction. One winner will receive $300.
Deadline: October 31 // Entry Fee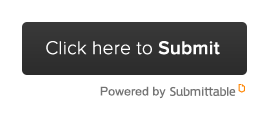 ---
We will read poetry collections for this year's Blue Light Books Prize. The first two weeks of the submissions window (opening Sept. 1), you can submit for 1/2 off so prepare your manuscripts now! The prize winner will receive a $1,000 prize from Indiana Review, along with a publishing contract including $1,000 against future royalties from IU Press. The winning Blue Light Books collection will be published in trade paperback format and displayed at the following Association of Writers and Writing Programs Conference. The winner will also be flown out to read a selection of their work at the annual 2021 Blue Light Reading in beautiful Bloomington, IN.
Deadline: October 31 // Entry Fee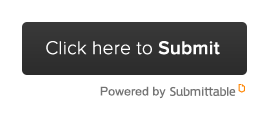 ---
Room Magazine invites unpublished writing on any theme for our open issue 44.2, edited by Isabella Wang, alongside Assistant Editor, Lue Boileau and Shadow Editor, Micah Killjoy. Issue 44.2 will feature new work by Yabome Gilpin-Jackson, author of Ancestries and Identities: A Short Story Collection, an interview with Alannah Johnson, as well as this year's contest winners. Room publishes original work by women, including trans* persons, gender-variant and two-spirit women, and women of non-binary sexual orientations. To avoid a flood of material by a single submitter or overly frequent submissions, please send only one submission in one category—poetry (up to 5 poems), fiction, or creative non-fiction—per quarter. Fiction and creative non-fiction should be no longer than 3500 words.
Deadline: October 31 // Free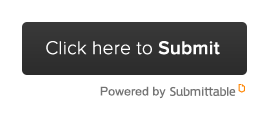 ---
We only accept online submissions of fiction, poetry, and creative nonfiction, and artwork. Fiction: Each submission should contain only one unpublished story. While we welcome submissions of any length, please note that we rarely publish stories over 6,500 words. Poetry: Each submission may include up to five unpublished poems, totaling no more than ten pages. Creative Nonfiction: Each submission should contain only one unpublished essay. While we welcome submissions of any length, please note that we rarely publish creative nonfiction pieces over 6,500 words.
Deadline: October 31 // Entry Fee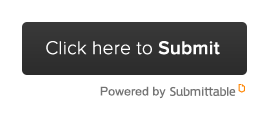 ---
Themed issue: Promise. Deadline extended. "In the early 2000s, the iconic all-girl group 3LW sang, "I'm getting a little tired of your broken promises, promises…" from their single "No More (Baby I'ma Do Right)." We ventured into 2020, making political, societal, and self-promises, only for COVID-19 to hit. Truth is–we are tired. As we move forward into this year, the commitments we have made to ourselves, society, and the world have been redefined by this global pandemic. For Issue 53, we want your best poems. Poems that speak to broken promises. Promises redefined by the absence of freedom of movement. Promises as complex as the shape of our borders. The promises that we've made to ourselves and to our families, the boundaries we hoped to never have to cross–why do they matter?
Deadline: October 31 // Free