November 2020 Deadlines: 12 Contests and Magazines With Deadlines This Month
New month, new courage: submit yourself to these fellowships, magazines, awards and internships. Remember, too, acceptances and rejections are by-products of this journey—crafting your authentic art is the goal. And as always, submit poetry for free to our New Voices. This list is powered by the deadline service Literistic!
---
In our pursuit to recognize today's best poets, we want to celebrate one outstanding piece of poetry, OPEN to all poets, with a $5000 award and publication. Ten finalists will also receive $100 each and all winners will earn publication with Frontier Poetry. The Frontier staff will select the winners and finalists. The winners and honorable mentions will be announced in February 2021.
Deadline: November 15 // Entry Fee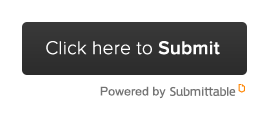 ---
Themed issue: Promise. Deadline extended. "In the early 2000s, the iconic all-girl group 3LW sang, "I'm getting a little tired of your broken promises, promises…" from their single "No More (Baby I'ma Do Right)." We ventured into 2020, making political, societal, and self-promises, only for COVID-19 to hit. Truth is–we are tired. As we move forward into this year, the commitments we have made to ourselves, society, and the world have been redefined by this global pandemic. For Issue 53, we want your best poems. Poems that speak to broken promises. Promises redefined by the absence of freedom of movement. Promises as complex as the shape of our borders. The promises that we've made to ourselves and to our families, the boundaries we hoped to never have to cross–why do they matter? Submit a maximum of three poems (3) that total no more than five (5) pages. Essays germane to poetry and 2500 words or less are also accepted.
Deadline: October 31 // Free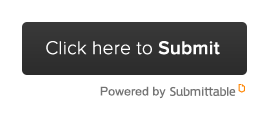 ---
Room Magazine invites unpublished writing on any theme for our open issue 44.2, edited by Isabella Wang, alongside Assistant Editor, Lue Boileau and Shadow Editor, Micah Killjoy. Issue 44.2 will feature new work by Yabome Gilpin-Jackson, author of Ancestries and Identities: A Short Story Collection, an interview with Alannah Johnson, as well as this year's contest winners. Room publishes original work by women, including trans* persons, gender-variant and two-spirit women, and women of non-binary sexual orientations. To avoid a flood of material by a single submitter or overly frequent submissions, please send only one submission in one category—poetry (up to 5 poems), fiction, or creative non-fiction—per quarter. Fiction and creative non-fiction should be no longer than 3500 words.
Deadline: October 31 // Free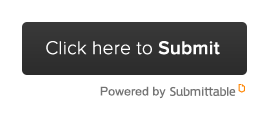 ---
First-place winners will receive $1,000 in each of the three categories and will be published in the next edition of The Briar Cliff Review. Submit up to 3 poems, one short story of up to 5000 words or one essay of up to 5000 words per entry. Simultaneous submissions are accepted, but notify us immediately upon acceptance elsewhere.
Deadline: November 1 // Fee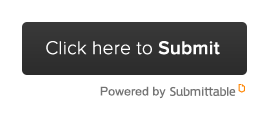 ---
The Alice James Award welcomes submissions from emerging as well as established poets. Entrants must reside in the United States. The winner receives $2000, book publication, and distribution through Consortium. The winner will also receive a $1000 honorarium and give a reading at the University of Maine at Farmington. Manuscripts should be 48 – 80 pages in length. Screening for the Alice James Award is blind. Because of this, no contact information is allowed within your manuscript, including within the filename, if electronically submitted.
Deadline: November 2 // Fee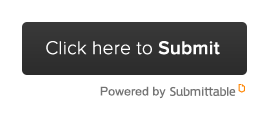 ---
Granta is committed to championing new voices and is open to unsolicited submissions of fiction, non-fiction, and poetry. We consider all submissions for both print and online publication. We do not charge for poetry submissions. You can claim the costs of submission to Granta against any new subscription to the magazine. During every opening period, we offer 100 free submissions to authors on low incomes. If you are a low-income writer and would like to apply for free entry, please read our guidelines for low-income entry below.
Deadline: November 11 // Free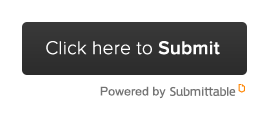 ---
Harpur Palate accepts original, previously unpublished poems in any style, form, or genre. The entry fee is $18 and includes a one-year subscription to Harpur Palate. All submissions will be considered for publication and all entrants will receive a copy of the issue in which the winning submission appears. The annual winner receives a $500 prize and publication in the following issue of Harpur Palate.
Deadline: November 15 // Entry Fee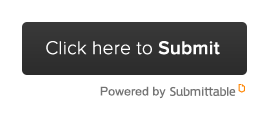 ---
Interim: A Journal of Poetry and Poetics is happy to announce the inaugural season for the Test Site Poetry Series. A prize of $1,000 and publication by the University of Nevada Press will be given for a new, full length collection of poetry. All entrants to the contest will also receive a free print issue of Interim. The Test Site Poetry Series is open to all writers, regardless of previous publication, though we don't accept manuscripts that have already been published. All submissions must be at least 48 pages. Translations are not accepted, but we will consider "New & Selected" or "Collected" manuscripts including work from previously published books. Series editor Claudia Keelan, along with series board members Sherwin Bitsui, Donald Revell, Sasha Steensen, and Ronaldo V. Wilson will choose the winning book. As our series title suggests, we're looking for manuscripts that engage the perilous conditions of life in the 21st century, as they pertain to issues of social justice and the earth. The winning book will demonstrate an ethos that considers the human condition in inclusive love and sympathy, while offering the same in consideration of the earth. Because we believe the truth is always experimental, we'll especially appreciate books with innovative approaches.
Deadline: November 16 // Entry Fee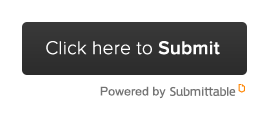 ---
Fiction: Please submit one story of no more than 4,000 words or up to three flash fiction pieces of no more than 1,000 words each. Send all submissions in standard manuscript format. Include your email address and a brief bio in the "Cover Letter" box. Poetry: Please submit 3-5 poems in a Word or PDF document. Non-Fiction: Please send only one story per four month reading period. Manuscript length can range from short short to 4,000 words.
Deadline: November 21 // Free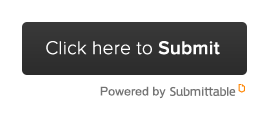 ---
Submit 1-3 poems, one short story (really, just one, no more than 5,000 words) or one to three pieces of flash fiction (in one document), or one creative nonfiction piece (no more than 5,000 words). Payment for non-contest submissions is Web exposure, a copy of the annual compilation in which the author's work appears, and a small payment ($40 Amazon gift certificate or $40 through PayPal, if preferred).
Deadline: November 30 // Free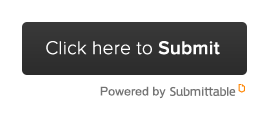 ---
Include a cover letter with your submission. Simultaneously submitted works are permitted. Submit up to three poems per poetry submission. Each poem should be no longer than fifty lines. Poems should be individually typed either single- or double-spaced on one side of the page. Please make sure your name appears on all of the pages of your manuscript. See Submittable for further guidelines.
Deadline: November 30 // Free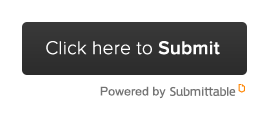 ---
The Fiddlehead is open to good writing in English or translations into English from all over the world and in a variety of styles, including experimental genres. A short fiction submission should be one story, double spaced and maximum 6,000 words. Unless a story is very, very short (under 1000 words), please send only one story per submission. A poetry submission may be single-spaced. Please submit no more than 6 poems per submission. Creative nonfiction (CNF) is construed widely and can include personal essays, narrative non-fiction, think pieces, etc. Submissions in this genre should be double-spaced and maximum 6,000 words. Unless a CNF work is very, very short (under 1000 words), please send only one work per submission.Pay is $60 CAD per published page, plus two complimentary copies of the issue with your work.
Deadline: November 30 // Free