February 2021 Deadlines: 10 Contests and Magazines With Deadlines This Month
New month, new courage: submit yourself to these fellowships, magazines, awards and internships. Remember, too, acceptances and rejections are by-products of this journey—crafting your authentic art is the goal. And as always, submit poetry for free to our New Voices. This list is powered by the deadline service Literistic!
---
The new year is here! We want to open up 2021 with a great opportunity for an up-and-coming poet, judged by Donika Kelly. This New Voices Contest will offer $3000 to the author of the judge's favorite poem. 2nd and 3rd place will receive $300 and $200 respectively. We're looking to shine a light on newer poets—only authors with no more than two full length collection currently published may submit.
Deadline: February 15 // Reading Fee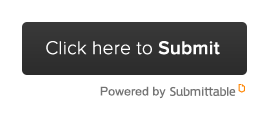 ---
Named in honor of the first Irish poet to win a Nobel Prize in Literature, the Yeats Poetry prize has been awarded to poets of all ages and backgrounds since 1994 by the WB Yeats Society of NY. Unpublished poems in English up to 60 lines on any subject and style. Each poem will be judged separately and read anonymously. There are no limits on the number of poems that can be submitted. $1000 first prize, $500 second prize.
Deadline: February 1 // Reading Fee
---
The Meadow is the literary and arts journal of Truckee Meadows Community College in Reno, Nevada. The Meadow publishes work from beginning and experienced writers and artists each spring. We will accept up to five poems, photos or art pieces, or one work of prose (fiction or nonfiction) from each author or artist. Prose may not exceed 5,000 words. Your name may not appear anywhere on the pieces submitted as we read all submissions blind.
Deadline: February 2 // Free
---
Lost Balloon publishes flash fiction, flash nonfiction, and prose poetry (all 1,000 words or less). We publish one new piece every Wednesday. There are no theme or genre restrictions, but we want your best. Give us work that entertains and challenges, that pushes boundaries and breaks hearts.
Deadline: February 7 // Free
---
he Amistad is Howard University's literary arts journal. Our goal is to elevate the creative voices of the Black diaspora through poetry, fiction, interviews, and art. We strive to publish the best up-and-coming voices in conjunction with local and established writers to create a journal that speaks directly to the black community.
Deadline: February 14 // Free
---
The Boiler publishes new and emerging writers biannually. We're hungry for your best stuff. We're advocates of the writing we publish. Give us something to talk about. Send us 3 to 5 poems of your best work. Submit an unpublished piece of flash fiction, short story, story excerpt, or piece of creative nonfiction up to 3,500 words. No fancy fonts.
Deadline: February  15 // Free
---
Workshops in fiction, poetry, and nonfiction are at the core of the conference. Each faculty member conducts a workshop that meets for five two-hour sessions over the course of the 10 days. Groups are kept small to facilitate discussion, and all participants meet individually with their faculty leaders to elaborate on workshop comments. The conference will take place in Ripton, Vermont. Writers may apply as a general contributor with a manuscript. Conference fees: $3,631. Includes room and board.
Deadline: February 15 // Application Fee
---
This $1,000 award recognizes a poetry collection translated from any language into English and published in the previous calendar year. Established in 1976, it is given annually. A noted translator chooses the winning book. Books must be published in a standard edition (48 pages or more). The Academy of American Poets agrees to purchase for distribution to its members copies of the winning book.
Deadline: February 15 // Free
---
One first place winner receives $1,000 & online publication, & one runner-up receives $100 & online publication. You may enter more than one piece in each category, or separate pieces in multiple categories, but each entry needs its own entry fee.
Deadline: February 28 // Reading Fee
---
We seek unpublished poems or translations of poems not already available in English. We are open to a wide range of forms and styles in contemporary poetry. We are always watching for new poets, quickened language, and work that offers a fresh purchase on the political or social landscape. Limit your submission to five poems OR a single long poem. (Yes, we enjoy long poems!)
Deadline: February 28 // Free