Our 2021 Chapbook Contest is Live!
Dear writer,
Chapbooks are a huge milestone for poets, and we're always looking forward to the Frontier Digital Chapbook Contest—where we get to find that one electric bundle of poems that rocks our world in less than 30 pages. We welcome manuscripts that need some polishing as our editors are always looking forward to working with the authors to make the book the best it can be for publication in 2021.
The winner of the FDCC will receive $2000 and publication of the free, downloadable chapbook on Frontier, and 50 physical author copies to share and sell. Most exciting of all: the chapbook will also be distributed to tens of thousands of readers, editors, agents, and magazines through our newsletter. Don't underestimate the power of this reach to empower your career as a poet.
You can read our 2018 Winner, Xiao Yue Shan's How Often I Have Chosen Love, and our 2019 Winner, Shadow Black by Naima Tokunow, was selected by Jericho Brown! Currently, they have over 20,000 views / downloads combined.
In the Year of our Making & Unmaking by Frederick Speers was selected by Carl Phillips to be our winner in 2020. Stay tuned for the release of his chap, coming this May!
Our guest judge Kazim Ali will select the winner this year from ten finalists selected by our editorial team. Born in the United Kingdom, Kazim has lived transnationally in the United States, Canada, India, France, and the Middle East. He is currently a Professor of Literature at the University of California, San Diego. His newest books are a volume of three long poems entitled The Voice of Sheila Chandra and a memoir of his Canadian childhood, Northern Light.
Thank you for giving us the chance to be made better writers ourselves in reading your work! Good luck, and see you on the other side.
Best,
Josh — Editor of Frontier Poetry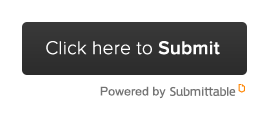 Guidelines for submission
Contest is open for international poets, but the poems must be in English.
Poets of any publication history are welcome to apply.
Manuscript should be 10-30 pages. Over 30 because of front/back matter if okay.
Manuscript should be on the whole unpublished, although individual poems can be previously published.
Simultaneous submissions are welcome, but please notify us if the chapbook is accepted elsewhere.
Multiple submissions are allowed, but each chapbook must be submitted individually.
Do not include bio information in the manuscript itself.
Please put any acknowledgements in the cover letter field of submittable and not in the manuscript.
We will announce the winners in early August 2020.
To view a list of the most commonly asked questions about submitting to us, please see our FAQ page.
Included Unique Opportunities and Discounts
As a thank you for your support for Frontier, we're able to offer these unique opportunities:
The Poetry School is offering every submitter a 20% off discount code (average of $28 value) to one of their online courses! Head to their platform, find a course you're interested in, and use the code included in the confirmation message at checkout.
The Writing Salon is also offering every submitter a 10% off discount code on a writing class. Go to https://www.writingsalons.com/ to find a class and type in the code in the reply during checkout.
Editorial Feedback
Two options for feedback are available—the Editorial Letter and the Manuscript Consultation. For convenient and practical feedback on a poem from the collection, the Editorial Letter will be your best choice (1-2 pages of professional and developmental feedback). The Manuscript Consultation will provide an in-depth and extensive editorial service on the manuscript as a whole (15-20 pages of feedback + phone consultation). Our guest editors are paid a significant portion of the fee (at EFA rates) and are all incredibly astute and professional poets.