Prose Poetry Lab Editor Profile: Jihyun Yun
Our Prose Poetry Lab, an MFA-style asynchronous course on writing prose poetry, closes tomorrow, July 31! You can submit and find more info here. Let us introduce you to the first of three editors who will be providing personal feedback to the participants of the program: Jihyun Yun.
---
Professional Bio
Jihyun Yun is a Korean American poet from the San Francisco Bay Area. A Fulbright Fellow and National Poetry Series finalist, her debut poetry collection Some Are Always Hungry won the 2019 Prairie Schooner Prize in poetry and was published by the University of Nebraska Press in September of 2020. Her work has been published or is forthcoming in Poetry Northwest, Narrative, Ninth Letter, Best New Poets and elsewhere. She currently resides in Ann Arbor, Michigan.
Short List of Favorite Prose Poetry Books
Imaginary Cities by Italo Calvino
The White Book by Han Kang
Cane by Jean Toomer
Citizen by Claudia Rankine
Bluets by Maggie Nelson
Dictee by Theresa Hak Kyung Cha
A Few Favorite Prose Poems
"I am Dark, I am Forest" by Jenn Givhan
"Invisible Relations" by Jenny Xie
"Levitations" by Suji Kwok Kim
Short List of Favorite Literary Journals/Magazines
Adroit Journal
Tinderbox Poetry Journal
Glass Poetry
The Yale Review
Bat City Review
Cream City Review
32 Poems
Beestung
The Offing
Entropy
BOAAT Journal
New Delta Review
Hunger Mountain
Southeast Review
AAWW The Margins
What do you feel defines prose poetry? What features must be present for it to remain poetry and not just prose?
Jihyun Yuna: What differentiates prose poetry from flash fiction to me is attention to music.  Music is one of the primary things I look for in poetry, I love work that is delicious and sonorous when read aloud, and prose poetry usually satiates that desire even without the rhythmic indicators of line breaks or white space.
I also feel like flash fiction, even in its brevity, seeks a resolution within its own framework (though by design, doesn't always find it). Conversely, I feel as though a lot of prose poems seek to ask questions and expand its own ecosystem, through associative leaps, sonic resonance and lyricism.
A litmus test I use for myself when trying to figure out if something I wrote is flash fiction or prose poetry is I'll experiment with its form to see if it also works broken down into verse. If it makes sense both with or without line breaks, I'll name it a prose poem. If not, I'll name it flash.
All of this said though, the boundaries between prose poetry and prose are very changeable for me. Like if someone pointed at Ocean Vuong's novel, On Earth We Are Briefly Gorgeous, and told me that it is an epic narrative poem with chapter breaks, I would probably say sure. It has all the poetic characteristics I look for, so who am I to disagree.
But honestly, I think all of my frameworks for prose vs poetry are fairly diffuse. That's what makes prose poetry so exciting: the expansiveness of it. How transforming and prismatic it is. It wears a vastly different face depending on the poet writing it, and the reader spending time with it.
What do you see as the future of the form?
I'm super excited about the future of this form! I feel like we will continue to see the seam between prose and prose poetry open more which I think will only expand on the world building capabilities of the form. I also foresee the form being a door through which new and exciting voices enter. When I was teaching, I noticed that a lot of young writers who thought they didn't enjoy writing or reading poetry would become really enamored with prose poetry, and once they dipped their feet in, they wrote such exuberantly exciting hybrid works.
Who are your favorite prose poetry writers from the 20th century?
Italo Calvino! Imaginary Cities is a collection I return to again and again when I need to be reminded of my capacity for awe and wonder.
Who are your favorite prose poetry writers from the 21st century?
Han Kang! I know she's better known as a novelist, and I'm not even sure if she would categorize The White Book as a prose poetry collection, but that was how I read it and I think it can be categorized as such. It is a meditation on the color white, on loss and motherhood and mortality. I love her prose poems for their unusual internal logic and the way she harnesses quietude, not to soothe but rather to coil the emotional hearts of the prose poems tighter. Her work is a delicate knife.
---
Join the Lab before 7/31!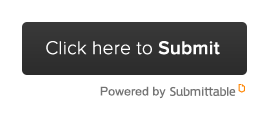 Testimonial from Our 2021 Spring Poetry Lab
"I cannot thank you enough for your help. The packet you all prepared is inspiring and beyond anything I expected. Amazon has already delivered my first three books, and I'm looking forward to getting started with my studies!
Your specific critique was clear and compelling. I can't tell you what a relief it is to have such specific guidance.
You've made me feel like it is very possibly to improve my writing, and now I know how. Thank you again! I'm so glad I participated in your Poetry Lab. Sincerely, Rachel"