Types of Burns: Minnesota by Arriel Vinson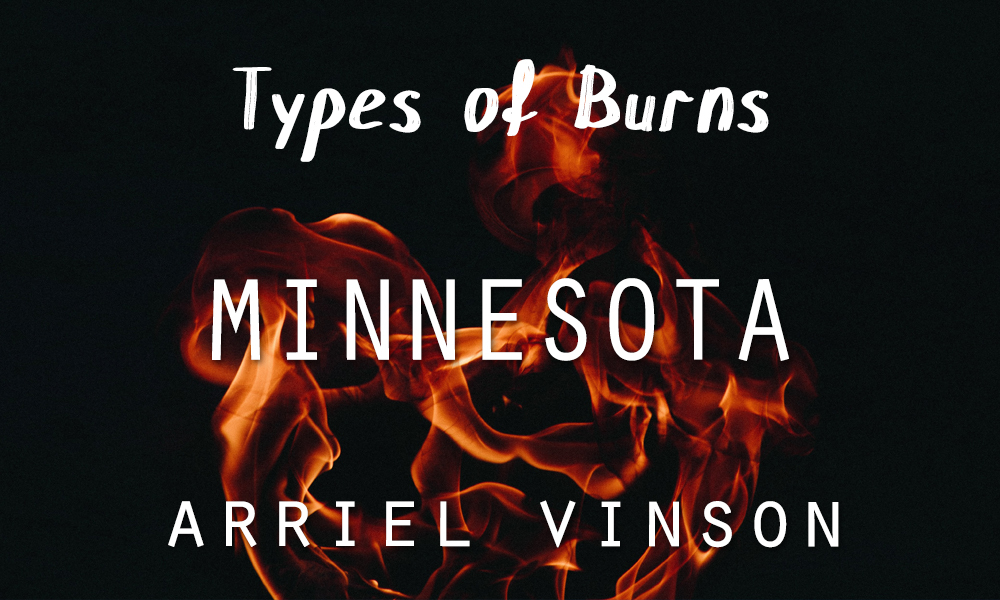 Black Lives Matter. We must all do what we can, one individual choice at a time, to dismantle white supremacy—in our selves, our relationships, our communities, and our institutions. Frontier stands in unrelenting support of the protestors demanding change—we send you every prayer, every bit of energy we have. Stay safe and stay healthy and stay bold.

Below, we are publishing the new poem by Arriel Vinson, for the new series Types of Burns, a space for Black voices who have something to say about this moment. This may be lyric essay, poetry, photography, etc. Submit your work here. We sincerely thank Arriel and every Black artist who has helped make Frontier what it is today.
---
Minnesota
After Morgan Parker with a line from a Najma Sharif tweet
The world is burning again. I haven't stomached a full meal in days. Justice is an imaginary word. The police kneel on necks and white people say "but." I am required to work when Black people are dying. I send emails as Black people set shit on fire. I can't grieve something that never stops. I tell my white boss, "will do" instead of "check on us." I lay in bed and listen to the hum of my fan, hear ​we shall overcome​. Hear ​burn, baby, burn.​ Don Lemon says there are two crises today: COVID-19 and racism. Crisis means everyone recognizes it as such. Crisis means change comes afterward. I feel most Black when yelling at non-Black people on Twitter about calling a mayor. I feel most Black when I am exhausted. The niggas who looted the jewelry store left drippin, wealth redistribution. If I wasn't so tired of crying, I'd make us a new ocean. I send every nigga in my DM's a link to George Floyd's GoFundMe. I turn my camera off in Zoom meetings. I search for a birthday dress when there's nothing to celebrate. I D'ussé down my sorrows. If I had a dollar for every racist, I'd have Jeff Bezos money. Infinite drip. Jesus wept but the cops kept on. When I saw the police precinct set ablaze, I blasted Bitch Better Have My Money cause I stan non-monetary forms of reparations, too.
If I listed all the dead black folk
right now, I'd run
out of breath.
If they never died
in the first place,
I'd breathe better.
Sometimes,
I remember
we're the only ones
mourning.
Sometimes,
I forget
all the
names.
---
Arriel Vinson
Arriel Vinson is a Tin House Winter Workshop alumna and Hoosier who writes about being young, black, and in search of freedom. She earned her MFA in Fiction from Sarah Lawrence College. Her poetry, fiction, and essays have appeared or are forthcoming in Kweli Journal, Catapult, Shondaland, BOOTH, Cosmonauts Avenue, Waxwing, Lunch Ticket, Electric Literature, and others. Her work has also been nominated for Best New Poets 2020, Best of the Net 2019, and a Pushcart Prize. She is a 2019 Kimbilio Fellow.